News
News
Support where it matters - Eating Disorder Awareness Week 2019 #EDAW2019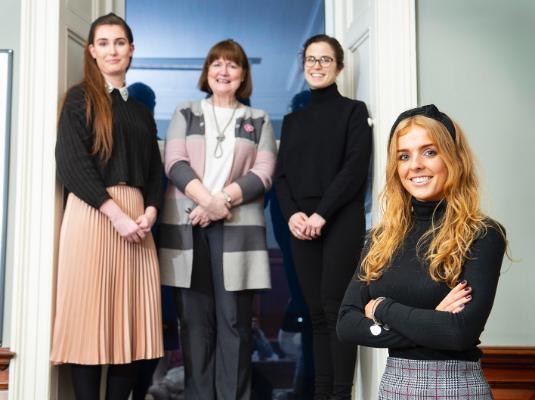 NEWS: The CARL community-academic research partnership and projects with the Eating Disorder Centre Cork raise awareness about eating disorders and helps connect people with specialist support. This week the research partners came together to promote the value of this type of research and as part of the wider effort to raise awareness during Eating Disorder Awareness Week 2019 #EDAW2019.
International research indicates that just 5% to 15% of people with eating disorders seek help; 85% report that it is hard to access treatment. [Butterfly Foundation (2015); Bodywhys]
The Eating Disorder Centre Cork (EDCC) is a dedicated & specialist outpatient treatment centre for those people living with eating disorders eating distress. The Centre was formed in 2007 by a group of parents as a response to the acute lack of support or treatment centres for eating disorders outside of the Dublin area and plays an important part in raising the public's awareness about this serious illness.
As part of the UCC CARL initiative (Community/Academic Research Links), three UCC students have contributed to the existing knowledge about eating disorders awareness through research collaborations with the Eating Disorder Centre.
Undergraduate Social Science students, Hazel McDermott and Cadhla O'Sullivan, researched Cork GPs' experiences of eating disorders as part of their final year dissertations. A summary of Hazel's research report has been submitted for publishing to the Irish College of General Practitioners Journal Online by EDCC Board member and former HSE Psychiatrist Dr Mary McCarthy]
Marcia Domingos, a Canadian student studying at the Cork University Dental School and Hospital, collaborated with the EDCC in a research project on how eating disorders can negatively impact oral health. As a result of Marcia's research, a leaflet was produced and shared with dental surgeries in Cork. Marcia also presented her research at the Irish division of the International Association for Dental Research (IADR) in Belfast in November 2018.
Trish Shiel, clinical manager and the Board of EDCC, is positive about the outcome of the research, saying, "We continue to be asked for and deliver leaflets to dentists. Indeed, we have had a number of people refer to the service through finding the leaflets in some clinic."
February 25, 2019