Latest News
Latest News
The Danijela Kulezic-Wilson Memorial Award NOW OPEN FOR APPLICATIONS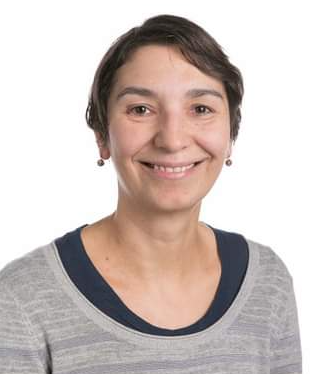 PhD Scholarship in the School of Film, Music & Theatre, University College Cork
The School of Film, Music & Theatre, University College Cork, is delighted to announce a scholarship for prospective PhD students with a value of US$10,000 (US Dollars) per year for three years (approximately EUR€9,000 at current exchange rates).
The Scholarship has been made available by Douglas Murray and the WHH Foundation in memoriam Dr. Danijela Kulezic-Wilson, a member of staff in the Music Department until her passing in 2021, whose innovative research on film music and sound is respected worldwide and was an outstanding exemplar of interdisciplinary thought.
The award will be made to the applicant who, in the opinion of the selection panel, proposes a PhD in any of the disciplines available in the School of Film, Music & Theatre that is notably innovative and, in line with Dr. Kulezic-Wilson's research, addresses topics and/or employs methodologies that exhibit interdisciplinarity. The award is available for PhDs employing either scholarly or practice-based approaches, or in any combination permitted by the School's current doctoral programmes.
We encourage the widest diversity of applicants. University College Cork is committed to being a fully inclusive global university. Equality, Diversity and Inclusion (EDI) are core values under our UCC 2022 Strategic Plan. UCC holds a Bronze Athena SWAN award in recognition of our commitment to advancing equality in higher education. We encourage applications from everybody, regardless of age, care-giving status, disability, ethnicity, gender and/or gender identity or expression status, nationality, marital status/civil partnership, pregnancy and maternity, race, religion/creed, and/or sexual orientation. We value the enrichment that comes from a diverse community and seek to promote equality, prevent discrimination and protect the human rights of each individual in line with equality legislation.
The UCC School of Film, Music & Theatre is a place of ground-breaking creative learning and experimentation that promotes parity of esteem for theoretical and practical teaching, research and practice. Our School nurtures the ambitions of all who walk through its doors, and produces the most innovative, pioneering research and analysis of creative practice across disciplines in Ireland. 
Douglas Murray is an Emmy Award-winning film sound designer who has worked in the feature film industry for many years. He has worked on many renowned films, including The English Patient, Cloverfield, Ad Astra and The Batman (2022). In 2020, he earned an MA in Experimental Sound Practice at UCC. The WHH Foundation was founded in 1961 by William H. Hurt and supports a broad selection of causes throughout the USA.
Application Procedure
The applicant should apply for the Award at the same time as submitting their application for a doctoral place in one of the Departments of the School of Film, Music & Theatre.
The application should include the following:
A cover letter detailing how the proposed research/creative work addresses the terms of the award (no more than 1000 words).
A CV detailing prior academic and/or practice-based achievements, such as first degrees, notable public performances. Those that show a relationship to the proposed topic of research are particularly of interest.
Students may be required to attend an interview (in person, where possible; otherwise online) as part of the decision-making process. An award will not be granted until an applicant has accepted a doctoral place within the School of Film, Music & Theatre.
Applications must be received via email by the deadline of Thursday, 30 June 2022 at the following address: Ms Eithne Egan, School Manager, School of Film, Music & Theatre,
UCC, Email: eithne.egan@ucc.ie.
For queries you may contact Professor Laura Rascaroli, Head, School of Film, Music & Theatre, Email: l.rascaroli@ucc.ie.
School of Film, Music & Theatre, University College Cork: https://www.ucc.ie/en/fmt/.
Graduate studies in the School: https://www.ucc.ie/en/fmt/graduatestudies/.