Archive News
Archive News
Synbio Axlr8r Programme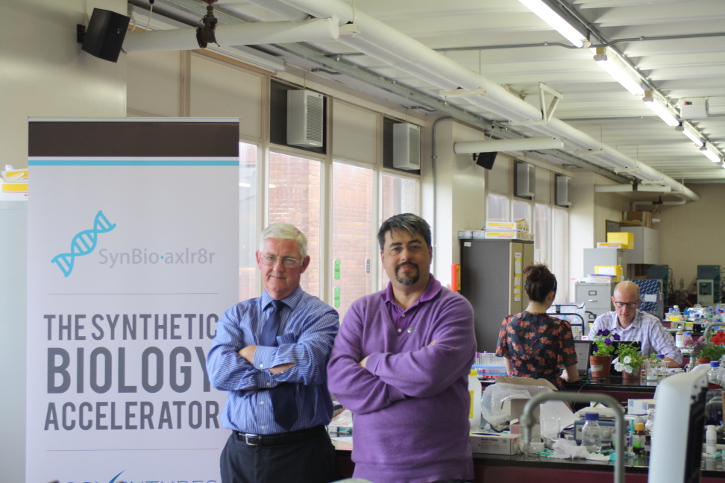 Microbiology supporting young entrepreneurs!
The School of Microbiology is proud to host the inaugural SynBio Axlr8r programme in its laboratories. Six new technology startups have been selected for support by SOSVentures, whose mission is to accelerate new business ventures in synthetic biology with intensive mentoring and finance. The project teams, with members from the US, Canada, Germany, Austria, France and Ireland have been busy developing their companies in the Microbiology laboratories for the past three months. Technical support has been provided by the School of Microbiology with Bill Liao and his team on site to oversee the context, design and mentoring of the accelerator programme.
"This is a fantastic development for UCC, Cork and Ireland. Synthetic biology is one of the great revolutions in life sciences and we are delighted to support this imaginative and innovative initiative" Professor Fitzgerald, Head of the School of Microbiology.
"This program is a world first in many respects and has born fruit already with one of the teams receiving offers of investment from an international VC at just over half way through. Cork is ideally placed for Synthetic Biology and indy biotech startups as costs are low while there is a cluster of synthetic biology world leaders already long established here, many with ties to UCC" - Bill Liao, Investment Partner.