News
News
Work Placement Spring 2021 - School of Food and Nutritional Sciences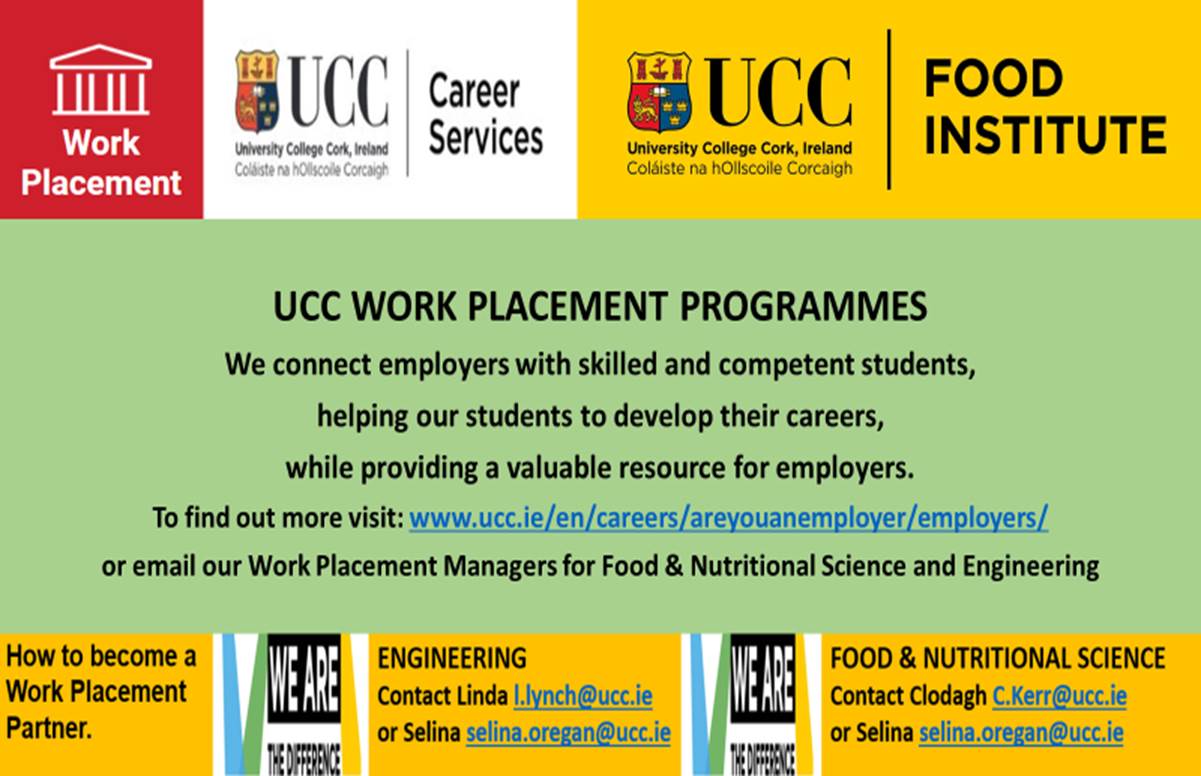 In March of each year our Food Science and Nutritional Science students are available to undertake a six-month work placement. Our dedicated Work Placement Officer is available to assist with the organisation of placements in a broad range of settings.
Students are placed annually for a six-month placement across a wide range of environments. They are highly educated and prepared for placements in the food industry, commercial, clinical and medical situations and can make significant contribution during a placement. Some valued contributions made by our students in recent placements are presented on our website.
If you would like to make contact with our Work Placement Officer - Clodagh Kerr at c.kerr@ucc.ie would be happy to work with you, to organise a placement in your company.