News
News
School awards undergraduates - Class of 2018.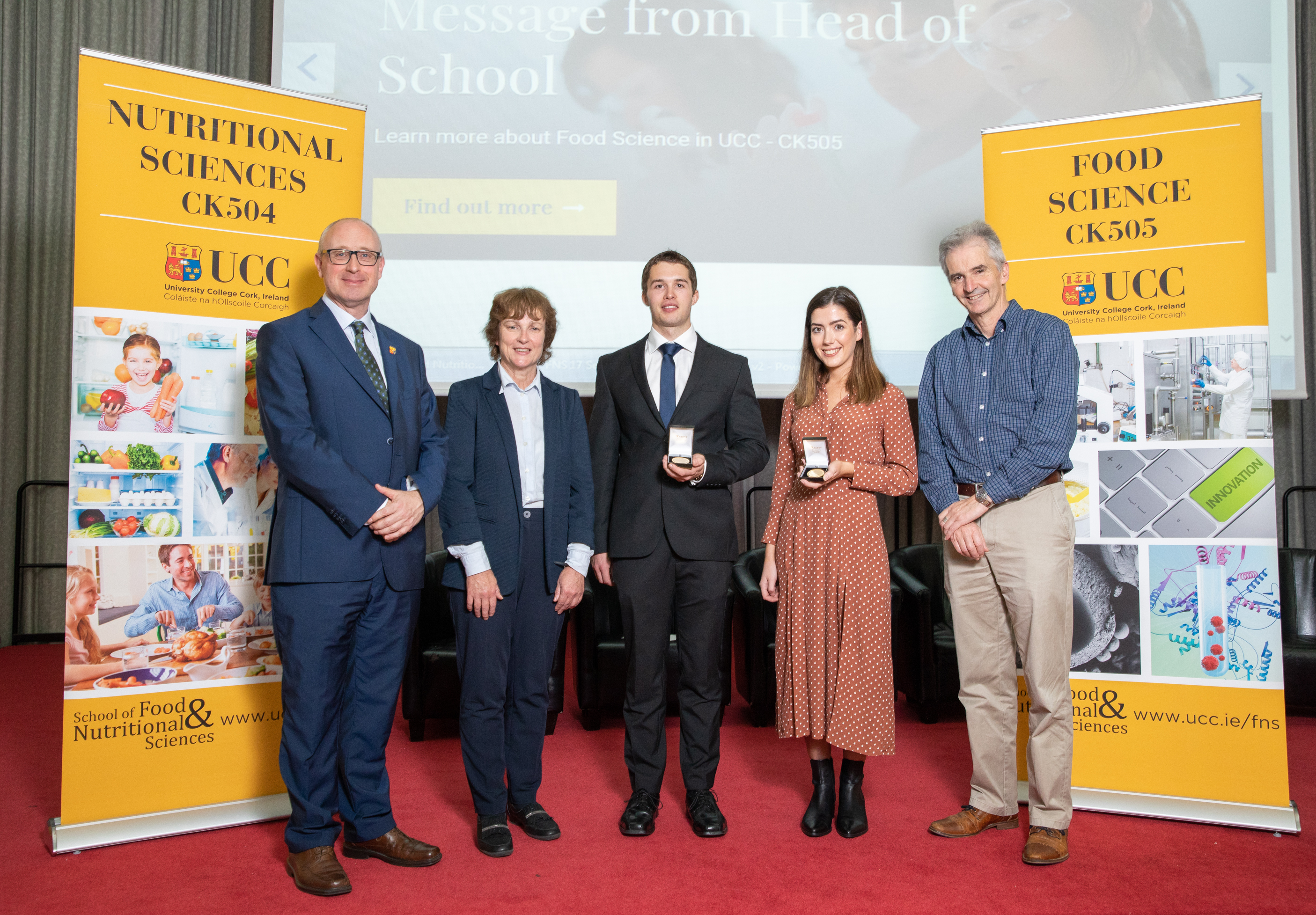 The School last night celabrated its inaugural undergraduate awards ceremony and start of term event.
This ceremony celebrated a five-year partnership with Kerry Group in recognising the most talented graduates of the BSc Food Sciences and BSc Nutritional Sciences programmes. The Karl McCarthy prize was also awarded to the student who succeeded in achieving the highest result in the brewing and beverage final year module - Cereals and Related Beverages. There was a presentation about the proposed MSc in Clinical Nutrition and Dietetics and some of our high-achieving graduates from recent years gave presentations about the opportunities their degrees have afforded them.
Well done to all involved.