News & Events
News & Events
Kirstie North curates exhibition at the Sirius Arts Centre in Cobh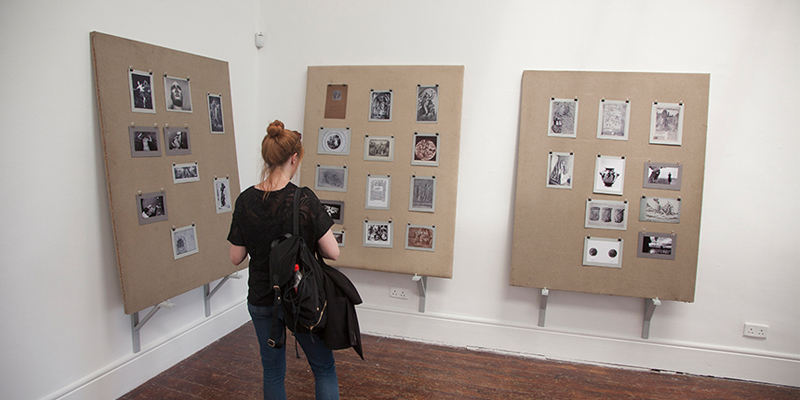 Dr Kirstie North, part-time lecturer in Hitory of Art, curates The Other Dark: Tacita Dean, Jeremy Millar and Nashashibi/Skaer.
This exhibition brought together a number of art historical works by Tacita Dean, Jeremy Millar and Nashashibi/ Skaer (Rosalind Nashashibi and Lucy Skaer). Each of these works revisits, restages, or refers to a celebrated moment in art history by recalling older works by Robert Smithson, Albrecht Dürer, Aby Warburg, and Paul Nash. The exhibition introduced what the curator Kirstie North called a new 'art historical turn' operating in contemporary art practice, drawing from her PhD thesis on this theme completed in 2016. This research argued that the recent revival of interest in art historical representation, combined with a preference for analogue mediums, is symptomatic of a problematic relationship with digital technology — especially as it relates to memory, art historical memory, and artists' mediums. In various ways each work in the exhibition dealt with loss and lost time through absent art objects, almost obsolete mediums, and outmoded methods of display' (Sirius Arts Centre).
The exhibition ran from 16 July to 26 August 2017.
For more information, visit the exhibition page on the Sirius Art Centre's website here.
Below are some images from the opening on 15 July.