Latest Updates
Latest Updates
Unite for UCC United!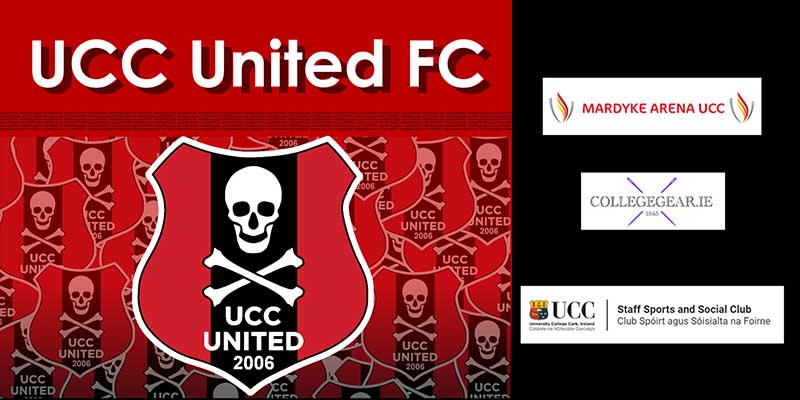 A new academic year and a with a new season for UCC United!
UCC United pre-season tournament is always one where demand outweighs supply. Every year, it has looked to include a different set of teams – most usually 2 from the Cork Business League Premier Division & 2 from the Cork Business League First Division all going well. But that wasn't the case this season.
Teams are as follows:
UCC United (PD)
Satellite Taxis (PD)
Marlboro Trust (PD)
Colso Celtic (FD)
The opening fixtures are taking place on Tuesday, 20 August, with the final round on Tuesday, 27 August.

Due to both Satellite Taxis & UCC United finishing on level points in the Cork Business League Premier Division 2018 / 2019 season, this meant that a play-off was needed to find the League's official runners-up. However, the last fixture for them both in the league was against each other so a decision was made to use the University Shield as a double whammy tie to determine second place. This game takes place on Tuesday 27th August out in the Farm, with a 6:45pm kick off. All support is greatly appreciated!
And we are still looking for new players if this is something you think would suit you! Contact staffsoccer@ucc.ie for more information.
For more on this story contact:
Email: staffsoccer@ucc.ie