News
News
Yooni Win IGNITE Start-Up 'Best Business Idea' Award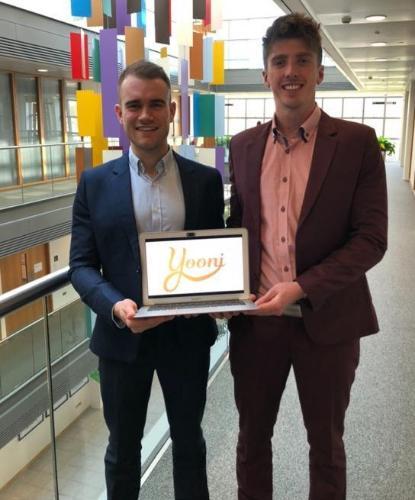 School of Engineering graduates, Darragh Lucey and Nathan Mayes, have won an AWARD for Best Business Idea at the Ireland's Best Young Entrepreneur Cork Finals. Their company Yooni, aims to help students make better choices of 3rd level courses.
They were among five IGNITE startup founders who were short listed for the Cork finals of IBYE Awards on the 30 April at Republic of Work and they received a share of a total fund of €150,000 that was awarded to the winning businesses.
Darragh and Nathan the founders of Yooni will go forward to represent their Local Enterprise Office at regional level and ultimately, national level. Best of luck lads!!