News
News
Qualcomm supports Learning Activities in the School of Engineering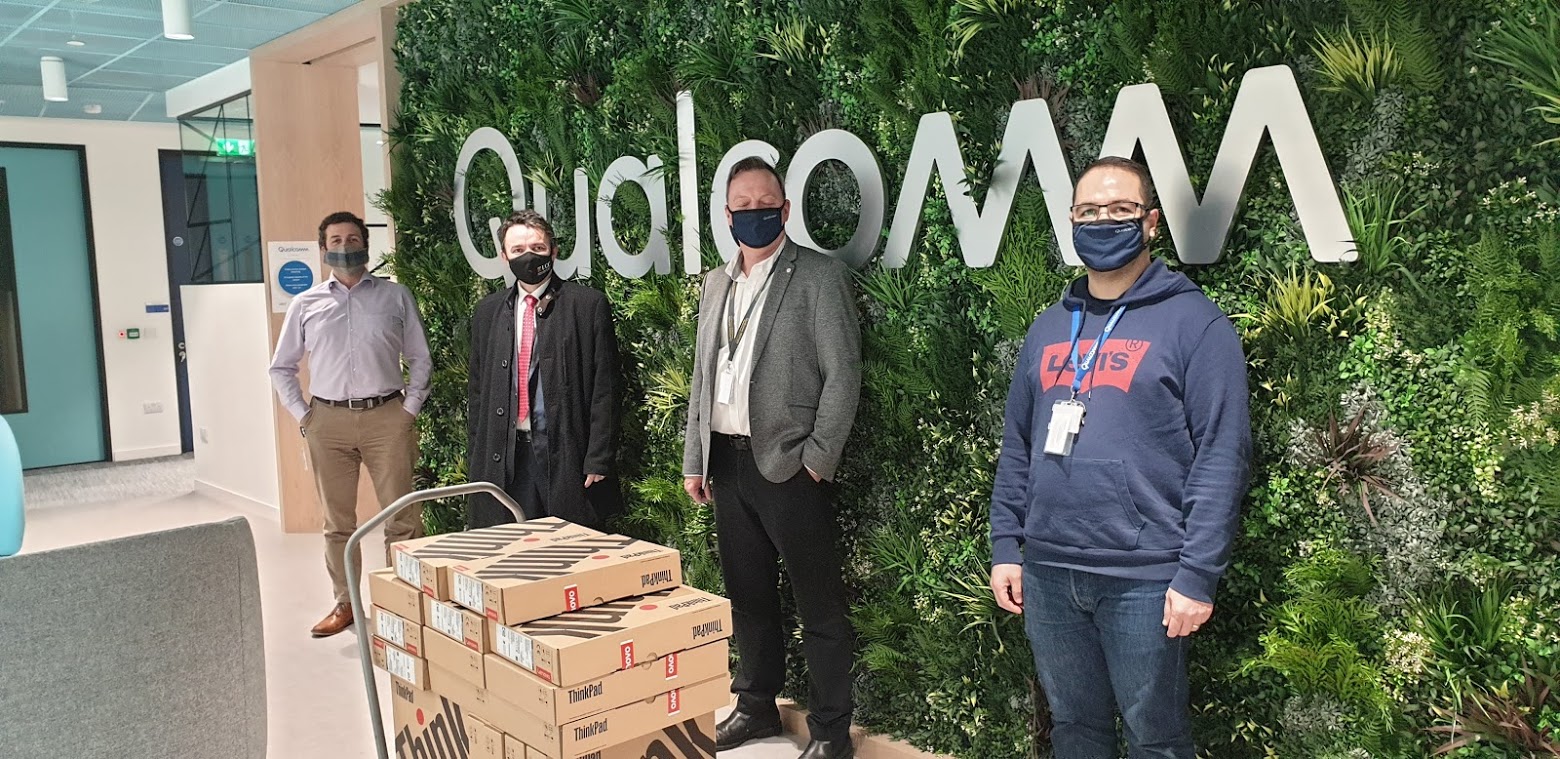 Many thanks to Qualcomm, who recently donated 20 laptops to support teaching and learning activities in the School of Engineering and Architecture at UCC. Students who may find themselves in a challenging situation aggravated by COVID-19 will benefit from this generous help just in time through their winter exams and Semester 2.
On receiving the donation, Dr Emanuel Popovici, Senior Lecturer in Electrical and Electronic Engineering and Head of Industry Relations Committee at the School of Engineering and Architecture, said:
"Many thanks to Qualcomm Cork(with a special mention for Paul Kelleher, Senior Director at Qualcomm and Michael Corkery, Senior IT Manager at Qualcomm) for helping UCC students (again) through some of the most challenging times. This very generous donation of laptops will assist students and staff through online teaching and learning. It is another great example of outstanding community support from Qualcomm."
The fast turn-around time would not have been possible without help and support from Diarmuid O'Riordan, Gerard Hooton, Ralph O'Flaherty and Jorge Oliveira. Go leor buíochas le gach duine!