News
News
HIGHLY CITED PAPERS (2021) AWARDS by the Journal, ADVANCES IN APPLIED ENERGY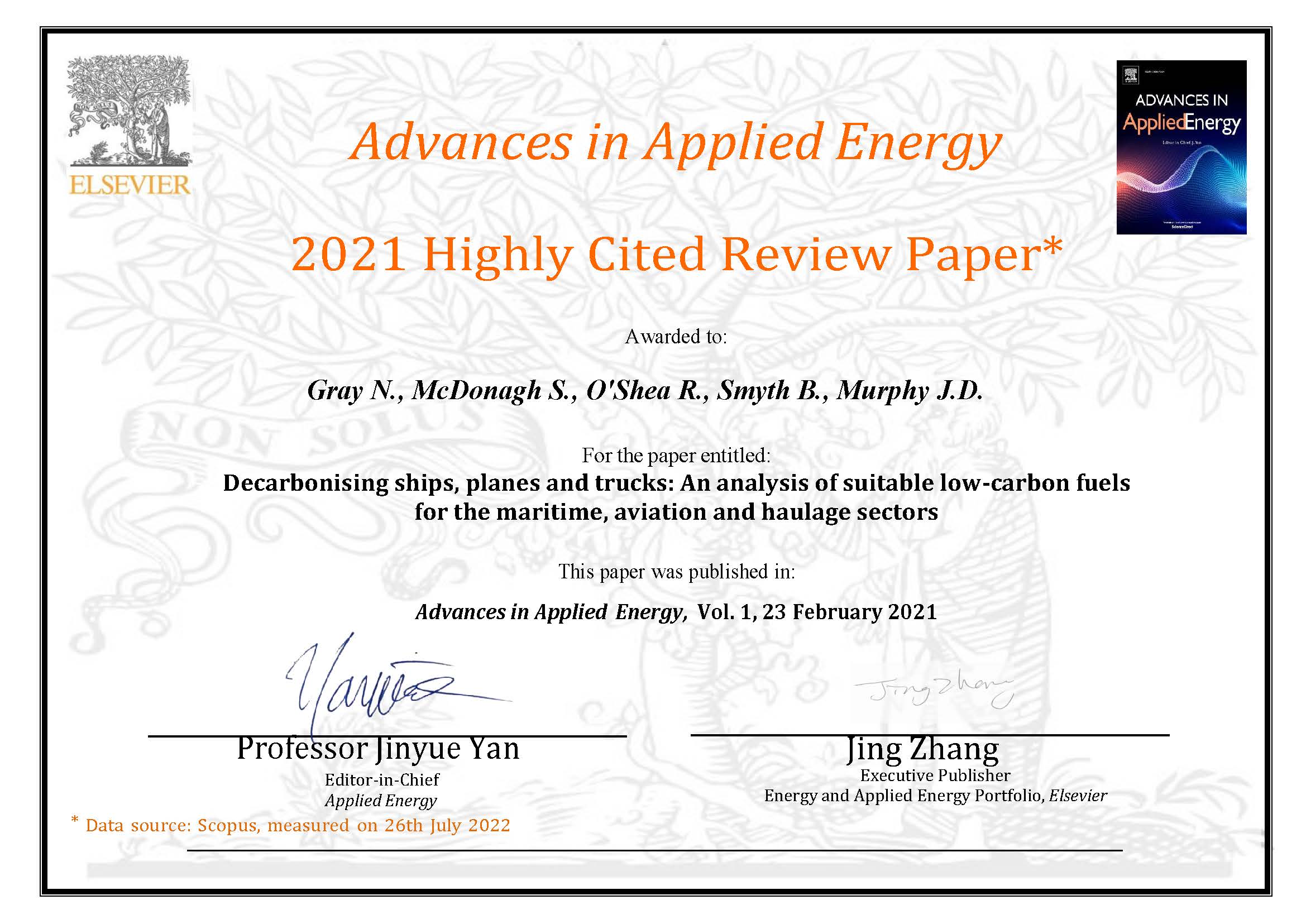 Huge congratulations to co-authors Gray N., McDonagh S., Smyth B., and Murphy J.D. on their work on the paper 'Decarbonising ships, planes and trucks: An analysis of suitable low-carbon fuels for the maritime, aviation and haulage sectors. Advances in Applied Energy 100008 – This has come in the top 96th percentile in Scopus and has 50 citations.
The paper deals with sustainable development goals 7 (Affordable and Clean Energy) and 13 (Climate Change).
Authors have been invited to attend ICAE2022 for certificate presentation.