2015 Press Releases
2015 Press Releases
UCC postgrads shine for Ireland in Canada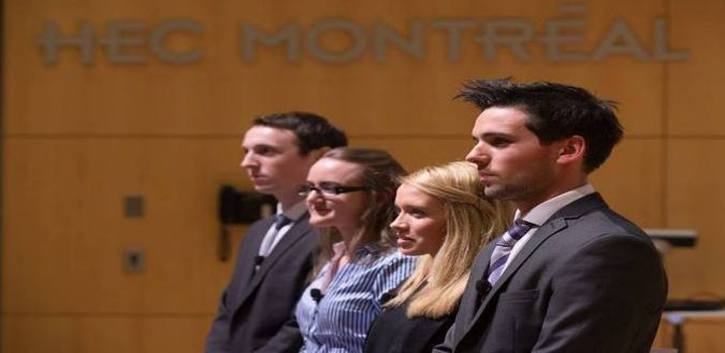 UCC postgraduate students have taken third place at the International Graduate Competition in Montreal, Canada.
Competing against 11 other delegations from the world's most prestigious international business schools, the team of four UCC students worked through business cases to address issues involving entrepreneurship, marketing, organisational structure and public policy at the week-long event held at HEC Montreal.
Emma Hayes from Mayfield in Cork, a graduate of the BA in Geography and Economics, is currently a student on the MBS in Business Economics; while Shane Henchin from Kilcully holds an honours degree in BIS and is currently completing the MSc in Innovation, Commercialisation and Entrepreneurship.
Bantry-born Alan Thomas, a graduate of the BComm in Marketing and Entrepreneurship, is currently completing an MSc by Research, conducting market analysis on the craft beer market in Ireland; and Kate English from Tipperary, a graduate of the BA in French and Economics, is now studying for an MA in Economics. The students were coached by Dr Edward Shinnick, a Senior Lecturer in Economics at UCC.
After various consultancy workshops and team building activities, participating countries had 48 hours to address a real life strategic business issue and present their solutions to a panel of expert judges.
The team delivered a 10-minute elevator pitch in the first round before successfully progressing to the semi-finals, where the consultancy report conducted by the UCC team was evaluated and marked through to the finals. In the finals, UCC was pitted against the University of Florida and HEC Montreal and the team gave a 30-minute presentation followed by a 20-minute Q&A session.