2015 Press Releases
2015 Press Releases
Keynes inspires new UCC business centre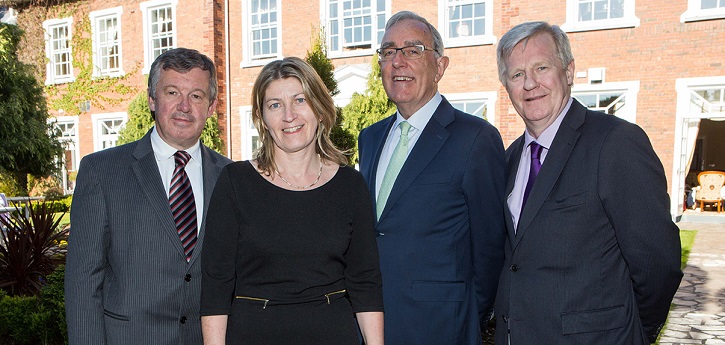 President Dr Michael Murphy recently launched UCC's newest venture, The Keynes Centre, which will provide integrated personal and professional development programmes for senior executives and aspiring executives.
Professor Connell Fanning who leads the Centre has gathered an experienced international team of academic and business practitioners who will help individuals and organisations become more effective in leadership for growth, competitiveness, management, and relationships through the innovative approach of Transformative Thinking.
This approach was developed on the basis of the ideas of John Maynard Keynes about how we think and was applied successfully over many cycles in the Executive MBA and DBA (Business Economics) programmes at UCC. Professor Fanning was head of the Economics Department for 30 years.
The Keynes Centre will be bringing co-designed and tailor-made development programmes, including special events, book club, multimedia resources, and practitioner-oriented research, for established and aspiring senior executives in the business, government and social sectors. More info: keynes.ucc.ie
The Centre will host Wine, Dine and Think like Keynes at Greenes Restaurant, a 1920's inspired Tasting Menu this Thursday. For more details visit http://keynes.ucc.ie/event/a-feast-of-keynes-at-greenes-restaurant/