News
News
Applications invited Post-Doctoral Researcher (Video Streaming/SDN): Position Filled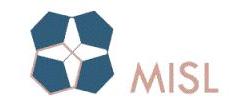 Applications are invited for a Post-Doctoral Researcher (Video Streaming/SDN).
The Mobile and Internet Systems Laboratory (MISL) in the Department of Computer Science at UCC is an internationally recognised research centre focused on innovative networking research. iVID is a new 4-year research project funded by Science Foundation Ireland to investigate the use of software defined networking techniques to optimise the delivery of streaming video. A team of 5 researchers will work on the iVID project. The Post-Doctoral Researcher will be expected to make significant contributions to the direction and progress of the project in addition to working closely with the other team members and Prof. Sreenan, the project Principal Investigator. Applicants are invited from those with a PhD qualification and publications in a directly relevant area. Applications from PhD candidates with a firm date for their viva of before the end of October 2014 will also be considered.
Project: An Internet Infrastructure for Video Streaming Optimisation (iVID)
Post Duration: Up to 48 months, continuation after 24 months subject to performance review
Salary: €33,975 - €38,155 per annum
Key Duties and Responsibilities
This title will apply to newly qualified Post-Doctoral Researchers and will be considered as a period of training as the researcher will have dual goals in terms of the research project and their own career development. The researcher will be mentored by a Principal Investigator (PI). It is expected that a researcher would spend not more than 3 years at the Post Doctoral level, subject to the term of the project and would then be eligible to compete for a Senior Post Doctoral post advertised by the University.
The primary focus of the Postdoctoral Researcher will be research however a particular emphasis during this stage should include;
To conduct a specified programme of research under the supervision and direction of a Principal Investigator/Project Leader.

To engage in appropriate training and professional development opportunities as required by the Principal Investigator, School or College in order to develop research skills and competencies.

To gain experience in grant writing.

To engage in the dissemination of the results of the research in which they are engaged, as directed by, with the support of and under the supervision of a Principal Investigator.

To become familiar with the publication process.

To acquire generic and transferable skills (including project management, business skills and postgraduate mentoring/supervision).

To engage in the wider research and scholarly activities of the research group, School or College.

To interact closely with postgraduate research students who are studying for a Masters or a PhD and possibly have an agreed role in supporting these students in their day to day research in conjunction with an academic supervisor.

To carry out administrative work to support the programme of research.

To carry out additional duties as may reasonably be required within the general scope and level of the post.

To contribute to costing research grant proposals and assist in the financial management of a research project.
Criteria
A PhD qualification.

Appropriate research experience.

Appropriate technical competence and accomplishment.

A capability of working within a project team to achieve results.

Good communication, organisation and interpersonal skills.

A commitment to gaining practical experience working on a research project.

Ability to work well within a team.
For Informal Enquiries on the post candidates should contact:
Name: Cormac Sreenan
Title: Professor
Email Address: cjs@cs.ucc.ie
Telephone: +353 21 490 5930
Supplementary Information on the Department/Research Centre and the post is available at the following URL: http://www.ucc.ie/en/misl/
To Apply:
By email to Ms. Mary Noonan, m.noonan@cs.ucc.ie, on or before the closing date 13 October 2014:
Please include:
short cover letter;

full CV;

statement of research interests and achievements;

copies of two most significant peer-reviewed papers.
Please use Subject "iVID Post Doctoral Researcher" and send documents in PDF format.