News
News
Privacy and Online Social Networks Course in UCC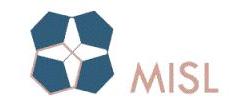 The Department of Computer Science, University College Cork, will be will be hosting a one-day course as part of the HEA PRTLI-funded Telecommunications Graduate Initiative (TGI).
For Registration and further details on the course
‌Please see the following link http://www.tgi.ie/wp-content/uploads/2014/07/TGI_S09_Course-outline-_RegistrationForm.pdf. There is no charge to attend this course.
Privacy and Online Social Networks-TGI
TGI is funded by the Higher Education Authority under the Programme for Research in Third-Level Institutions( PRTLI) Cycle 5 and co-funded under the European Regional Development Fund (ERDF).
Investing in your future.