The Mobile & Internet Systems Laboratory is a research laboratory within the Department of Computer Science at University College Cork. The Laboratory conducts research in the areas of computer networking and systems, with a focus on applications in the mobile/wireless and multimedia domains.
The MISL is led by Professor Cormac J. Sreenan. The Laboratory was founded in year 2000 after Prof. Sreenan joined UCC from AT&T (Bell) Labs in the USA. Currently, over 15 research students and staff are involved in various research projects as part of the Mobile and Internet Systems Laboratory.
The Laboratory currently has four major research areas of interest:
Video Streaming and Content Delivery Optimisation
Quality of Service/Experience in Wireless Networks
Next-generation Telecoms Networks
Wireless Sensor Networks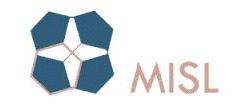 Applications are invited for a Senior Post-Doctoral Researcher (CONNECT).
The Mobile and Internet Systems Laboratory (MISL) in the School of Computer Science & Information Technology at University College Cork Ireland is an internationally recognised research centre focused on innovative networking research. MISL is a member of the national CONNECT Centre for Future Networks & Communications, funded by Science Foundation Ireland (SFI) and industry. Applications are sought for a Senior Post-Doctoral Researcher to work on autonomous unmanned aerial vehicles, with a specific emphasis on search-and-locate applications. This position is funded by both CONNECT and Insight, which is a national centre for data analytics research funded by SFI and industry.
Post duration: up to 18 months initially subject to satisfactory performance, and may be extended thereafter, subject to availability of funding.
Salary: €43,643 - €46,255 (IUA Scale)
Project: Autonomous Unmanned Aerial Vehicles