News
News
Applications invited for a Senior Post-Doctoral Researcher_CONNECT (Position Filled)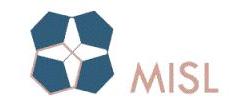 Applications are invited for a Senior Post-Doctoral Researcher (CONNECT).
The Mobile and Internet Systems Laboratory (MISL) in the School of Computer Science & Information Technology at University College Cork Ireland is an internationally recognised research centre focused on innovative networking research. MISL is a member of the national CONNECT Centre for Future Networks & Communications, funded by Science Foundation Ireland (SFI) and industry. Applications are sought for a Senior Post-Doctoral Researcher to work on autonomous unmanned aerial vehicles, with a specific emphasis on search-and-locate applications. This position is funded by both CONNECT and Insight, which is a national centre for data analytics research funded by SFI and industry.
Post duration: up to 18 months initially subject to satisfactory performance, and may be extended thereafter, subject to availability of funding.
Salary: €43,643 - €46,255 (IUA Scale)
Project: Autonomous Unmanned Aerial Vehicles
CONNECT recognizes the centrality of networks to the economy, to society at large, and to Ireland's future development. Hence, the centre brings together a number of major Irish research initiatives to focus on future networks and communications and to provide a 'one-stop-shop' for research, education and innovation within this domain. The Insight Centre for Big Data Analytics is a joint initiative between researchers at University College Dublin, NUI Galway, University College Cork, and Dublin City University, as well as other partner institutions. It brings together a critical mass of more than 200 researchers from Ireland's leading ICT centres to develop a new generation of data analytics technologies in a number of key application areas. Together with more than 30 partner companies, Insight researchers are solving critical challenges in the areas of Connected Health and the Discovery Economy.
The Senior Post-Doctoral Researcer will be hosted by MISL and work within the wider team of CONNECT and Insight researchers. Under the guidance of Prof. Sreenan and Prof. Brown, the Senior Post-Doctoral Researcher will work on autonomous unmanned vehicles, concentrating on aspects related to both wireless communication and intelligent operation. The project will involve a combination of analytical/optimisation methodologies together with testbed-based evaluation. The appointee will be expected to make significant contributions to the direction and progress of the project. Applicants are invited from those with a PhD qualification, prior post-doctoral experience and publications in a directly relevant area.
SENIOR POST-DOCTORAL RESEARCHER
This is an advanced research training role, building on their prior experience as a Post-Doctoral Researcher in UCC or elsewhere, where you will conduct a specified programme of research and research training under the guidance of a Principal Investigator. The primary purpose of the role is to deliver research results and objectives, develop new or advanced research skills and competencies, the successful development of funding proposals and to interact in the supervision and mentorship of graduate students, in conjunction with an academic supervisor.
The Post-Doctoral/Senior Post-Doctoral phase has an expected duration up to a maximum of 6 years, subject to the term of the project, on a full-time or part-time basis. Movement to the grade of Senior Post-Doctoral researcher in the University will be by competing for an advertised post. External appointments made directly to Senior Post-Doctoral research positions must have previous post-doctoral experience of at least 3 years.
KEY DUTIES AND RESPONSIBILITIES
To conduct and lead a specified programme of research under the supervision and direction of a Principal Investigator/Project Leader.
To secure competitive research funding for research proposals
To engage in appropriate and professional development opportunities as required by your Principal Investigator, School or College.
To assume a role in the design as well as the execution of research, contributing significantly to the development of research proposals and funding successes.
To support the Principal Investigator and research group in the design and development of a research programme.
To engage in the dissemination of the results of the research, as directed by and with the support of and under the supervision of the Principal Investigator.
To engage in the wider research activities of the Research Group, School or College.
To interact closely with postgraduate research students who are studying for a Masters or a PhD and have an agreed role in supporting these students in their day to day research in conjunction with the supervisor or supervision team.
To conduct administrative and management work associated with the research project.
To carry out any additional duties as may reasonably be required within the general scope and level of the post.
To engage in costing research grant proposals and take on financial management of projects.
CRITERIA
A PhD qualification in computer science.
Extensive research competence and experience in wireless networking, and in particular with autonomous vehicles and network optimisation methodologies.
Appropriate technical competence and accomplishment in the areas of wireless network protocols/standards, network optimisation techniques, wireless network management standards/protocols.
Appropriate technical skills that indicate the capability of working with and programming wireless network equipment and unmanned aerial vehicles.
Excellent communication, organisation and interpersonal skills.
Experience of working within a project team and ideally with industry partners to achieve results.
Supervisory skills and leadership potential.
Experience of applying for and securing funding.
Please note that Garda vetting and international police clearance check may form part of the selection process.
For Informal Enquiries on the post candidates should contact:
Name: Cormac Sreenan
Title: Professor Email Address: cjs@cs.ucc.ie
Telephone: +353 21 4205930
To Apply:
By email to Ms. Mary Noonan, m.noonan@cs.ucc.ie, on or before the closing date 3rd March 2017.
Please include: 1. short cover letter; 2. full CV; 3. statement of research interests and achievements; 4. copies of two most significant peer-reviewed papers.
Please use Subject "CONNECT/Insight Senior Post Doctoral Researcher" and send documents in PDF format. Supplementary Information on the Department/Research Centre and the post is available at the following URL: http://www.ucc.ie/en/misl/
University College Cork is an Equal Opportunities Employer