News
News
Applications invited_Post-Doctoral Researcher_CONNECT_INSIGHT_DYPOSIT (Post Filled)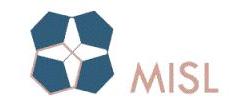 Applications are invited for a Post Doctoral Research position at the Connect centre for future communications / Insight Centre for Data Analytics, in the school of Computer Science and Information Technology, to work on an European collaborative project in the area of cyber-physical security. The post-doctoral researcher will work in the areas of threat modeling, security configuration, and dynamic policy frameworks. The work will include both formal analysis and development, and practical deployment.
Post duration: 18 months
Salary: €36,488-€43,394 p.a. (IUA Salary Scale)
Project: Dynamic Policies for Shared Cyber-Physical Infrastructures under Attack.
The project is an EU Chist-ERA collaboration, led by the University of Lancaster, U. K., and also involving Katholieke Universiteit Leuven, Belgium, and Telecom Bretagne, France. The UCC portion of the project is funded by The Irish Research Council. The post-doctoral researcher will be expected to work in close collaboration with Dr Simon Foley at Telecom Bretagne.
For further details see following link: https://www.ucc.ie/en/hr/vacancies/research/full-details-765298-en.html