News
News
Department of General Practice delighted to be involved in the Irish Street Medicine Symposium at UCC on 24th September 2016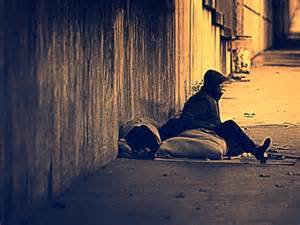 Come and join us on Saturday the 24th of September for the Irish Street Medicine Symposium 2016. It will be an informative and engaging day with colleagues and friends in the beautiful surroundings of University College Cork. The time of the conference is 9.00 – 17.00, with registration opening at 8.00. Anyone interested in the health challenges of the homeless population is encouraged to attend, including health care professionals, hostel and outreach staff and ancillary services. Our aim is to share information about our services, identify gaps and highlight care innovation and solutions. The Symposium is being organised by the Adult Homeless Integrated Service, HSE South in partnership with the Department of General Practice and GP Vocational Training Scheme, UCC and The Partnership for Health Equity. Further information is on the webpage www.healthequity.ie
Come and join us on Saturday the 24th of September for the Irish Street Medicine Symposium 2016. It will be an informative and engaging day with colleagues and friends in the beautiful surroundings of University College Cork. The time of the conference is 9.00 – 17.00, with registration opening at 8.00.
Anyone interested in the health challenges of the homeless population is encouraged to attend, including health care professionals, hostel and outreach staff and ancillary services.
The theme of this year's event is:
Health and Homelessness – Working together – Learning from each other
Our aim is to share information about our services, identify gaps and highlight care innovation and solutions.
It will focus on the complex challenges faced by multiple exclusion with presentations on:
• Addiction
• Mental Health
• Pathways – In and Out of homelessness
• Integration of services
There will also be parallel workshops.
The event is being organised by the Adult Homeless Integrated Service, HSE South in partnership with the Department of General Practice and GP Vocational Training Scheme, UCC and Health Equity.
Professional development CPD recognition:
6 External credits ICGP
4 CEU INMB
GMS study leave allocation: 1 day
For further information, please visit the conference webpage at http://www.healthequity.ie/#!street-med-symposium-2016/mprrm