News and Events
News and Events
Irish Biosciences Company Launches Game Changing Solution for Dairy Production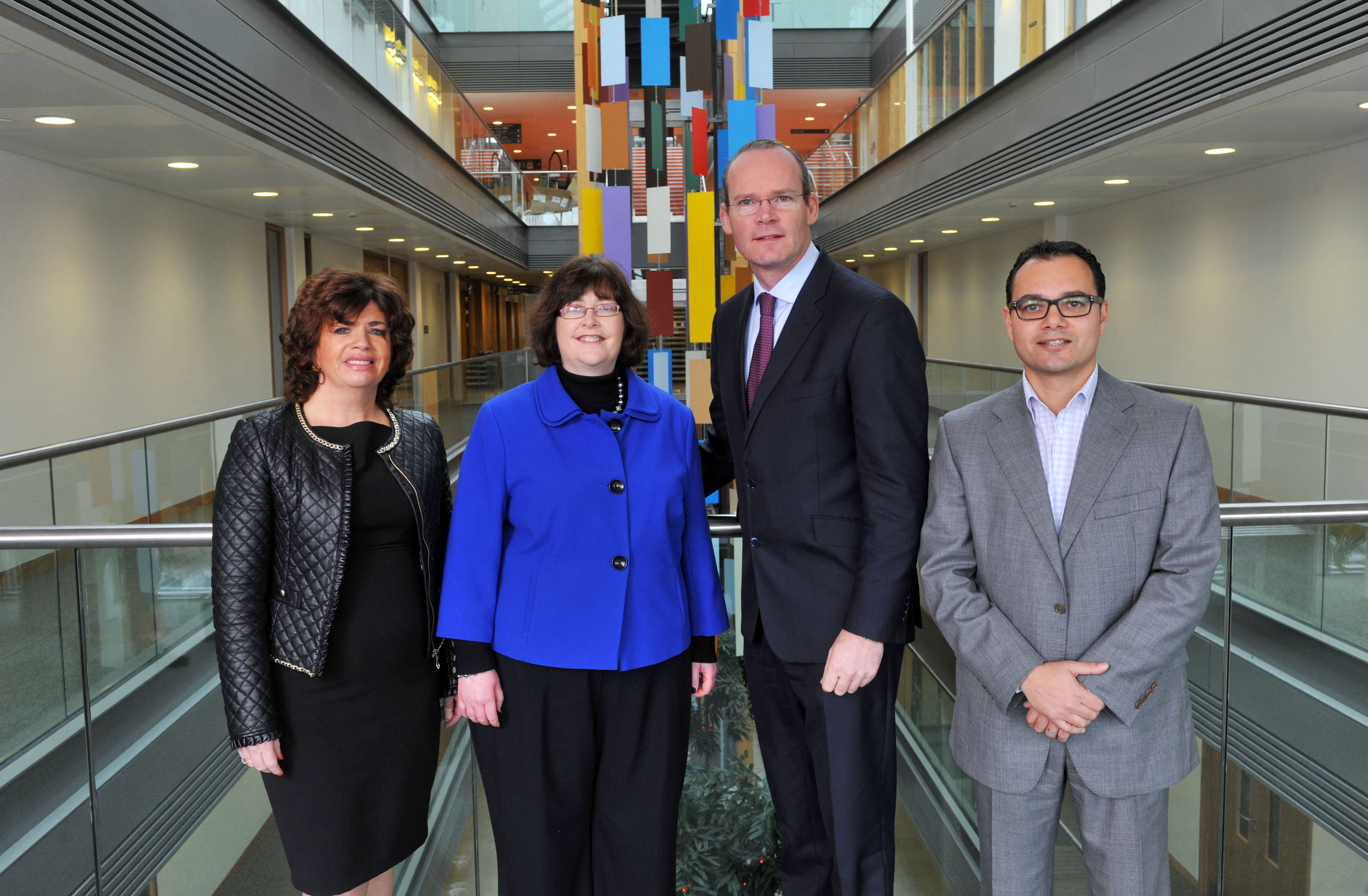 The demand for milk globally is expected to rise to 350 billion litres in 2020, and an Irish company based at GATEWAY UCC, the University Business Incubation Centre, is poised to capitalise on this market opportunity.
Luxcel Biosciences, founded by Dr Richard Fernandes and Prof Dmitri Papkovsky, develops innovative technology to monitor the growth and viability of cells for the food, beverage and pharmaceutical safety.
Luxcel, together with their partners; MOCON, a NASDAQ listed US company, and Irish company, Oculer, have developed a 'dairy industry game-changing' platform suite of rapid microbiology testing products, under the GreenLight® and Oculer™ brands, that will transform global quality and hygiene programs in milk and dairy production. The tests, which can deliver same-day results, assess the quality of the milk right through the supply chain from the dairy parlour to the finished product.
"Ireland is consistently building on its reputation as a country that not only produces top quality food, but also the systems that guarantees the quality of that food. The launch of the Luxcel Biosciences Greenlight test, which can test milk better than any other technology in the world, is a really exciting opportunity for us as a country. I think that this will reinforce the message that Irish food is safe, sustainable, tastes better and is produced on family farms," commented Minister for Agriculture, Food & the Marine, Mr. Simon Coveney TD.
"Luxcel optical sensing technology monitors the ability of the bacteria to grow in the liquid milk itself, or in the milk powder. It is a faster and more sensitive testing solution than standard technologies, but more importantly it is detecting spoilage in dairy that current technologies are missing," said Dr Richard Fernandes, Luxcel Biosciences CEO and Co-founder.
The global dairy industry is entering a long-term boom, driven by demand from new emerging markets in China and India as well as the abolition of EU milk quotas in 2015. Global consumption of liquid dairy products is expected to increase by more than 30% by 2020, with demand for milk possibly rising to 350 billion litres*.
"The required standard for quality in dairy is now even higher due to the pressures raised by export, retailers and shelf-life demands. The existing standard microbial tests are designed principally to control milk safety but are missing significant levels of spoilage contamination in the finished products," continued Dr Fernandes.
Competition within the dairy community has never been fiercer. The highest quality in the dairy production supply chain is now a major factor for international competition.
"Supporting entrepreneurship, innovation and job creation in the knowledge-based sector is a key remit of GATEWAY UCC, and Luxcel Biosciences is a great example of a company, spun out from UCC, with a focus global markets and with enormous potential to change the sector in which they operate through creative and collaborative research and development," said Myriam Cronin, Manager GATEWAY UCC.
"Based on a patented and highly sensitive optical oxygen sensor technology developed by Luxcel Biosciences, the new easy to use GreenLight® and Oculer™ tests provide highly sensitive and rapid measurement of microorganisms that grow in the neat milk, causing spoilage of the finished product. Simply put, if something is breathing and growing in milk or dairy samples the new GreenLight® and Oculer™ tests will detect it," commented Luxcel Biosciences co-founder Prof Dmitri Papkovsky.
For more information, please contact:
Deirdre Connolly, CAMEO Communications, 085.2449804 or deirdre@cameo.ie
About Luxcel Biosciences
Luxcel Biosciences was founded in 2002 in Co. Cork, Ireland, to commercialise cutting-edge, porphyrin-based, phosphorescent, oxygen-sensing probes and oxygen sensors, with initial applications targeted at the pharmaceutical, food safety and packaging industries. Luxcel Biosciences aim to produce fluorescence and phosphorescence-based tools that will provide direct benefits for our customers. These benefits include increased speed and accuracy, reduced research and development (R&D) costs for manufacturers, and safer products for consumers.
Luxcel Biosciences has won several industry awards, including the prestigious all-Ireland Young Company of the Year Award in 2003, and the Small Firms Association (SFA) of Ireland 'Innovators of the Year Award for companies with 250 employees or less' in 2005 and finalists again in 2010.