News & Events
News & Events
Launching your Career in STEM!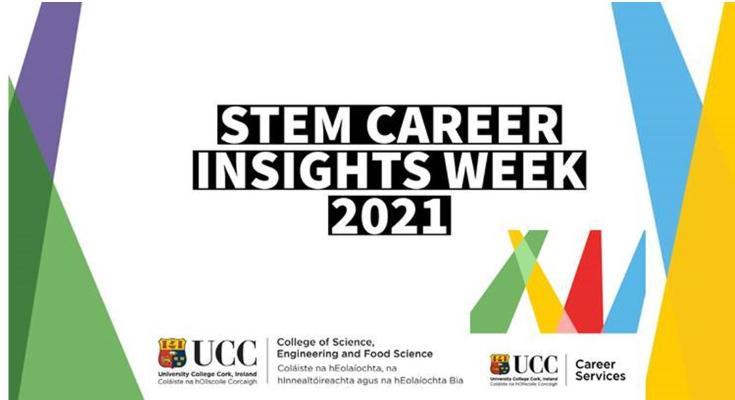 MONDAY 24TH - THURS 27TH MAY
We are delighted to invite UCC students to attend STEM Career Insights Week 2021 – the first event series of its kind.
Eight sector-specific sessions will be hosted between Monday and Thursday with insights from our keynote speakers and UCC graduates on launching a career in STEM.
The aim of the events is to highlight the range of career paths STEM graduates can pursue and inspire our current students to consider the broad career options available to them.
Food Career Insights
Tuesday 25th May - 10.00-11.30
While this event is targeted at STEM cohorts, we encourage all students with an interest in any of the below events to attend.
Learn more about our keynote speakers and alumni speakers.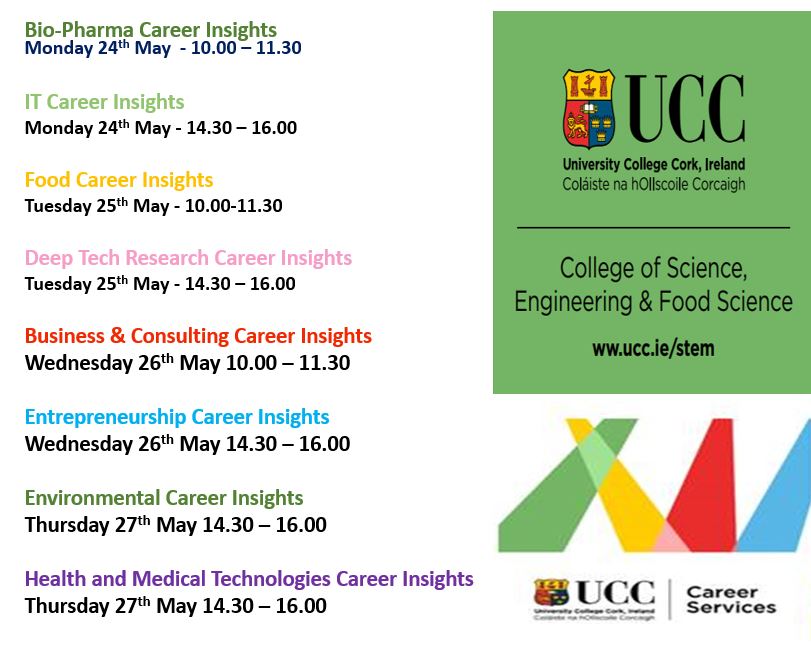 For more on this story contact:
If you are a UCC STEM student, UCC Careers Services recommend that you do not miss this exciting and unique series of events.
To register, you will need to log into Careers Connect using your UCC student credentials.