News & Events
News & Events
I WISH Virtual 2021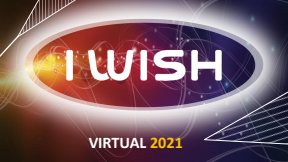 This year, the College of SEFS in one of the sponsors of I WISH 2021.
We are delighted that I WISH will take place virtually on Thursday 4th March and are proud to support this initiative, which aims to transform the future of STEM by ensuring participation by girls.
I Wish 2021 will run a live in-studio event with a virtual audience. Dynamic and engaging interviews, fast paced demos, and day in the life videos will be beamed live to an online audience in schools right across the country and the world!
Letter to my 17 Year Old Self
I WISH, recognising the important of female role models in persuading girls to study STEM, have asked women in at all stages of their STEM career, to a write a letter to their 17 year old self - exploring what they were like, what they wished they knew back then, why STEM is important to them now and who inspired them.
Both Professor Sarah Culloty, Head of the College of Science, Engineering and Food Science and Professor Anita Maguire, Vice President for Research & Innovation UCC, have supplied a letter and video, providing sincere and valuable advice to young girls considering STEM as a career.
To find out about this virtual event, visit I WISH
For more on this story contact: