Webinars, Opinion and Analysis
Webinars, Opinion and Analysis
UCC Webinar with Former President of Ireland, Mary McAleese on COVID Crisis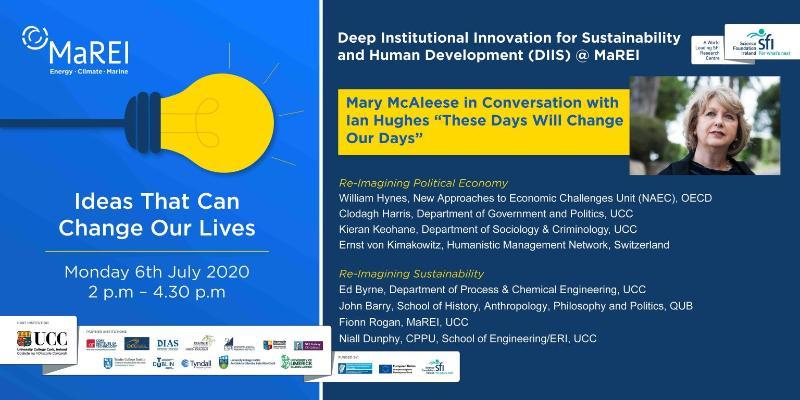 University College Cork's, MaREI Centre is delighted to host former President of Ireland, Mary McAleese, along with a panel of experts drawn from politics, technology, humanities, management and government policy, to explore 'Ideas that can change our lives' and how the COVID-19 pandemic is fundamentally reconfiguring our societies.
Taking place on July 6 from 2-4:30pm this live webinar will discuss how this moment is one of profound change.
Climate change, environmental degradation and a biodiversity crisis, marked increases in inequality, economic crises, the rise of populism, and rising geo-political tensions have been providing clear evidence that current social institutions, including economics, democracy, religion, technology, gender and higher education, are not optimal, either for human flourishing or for addressing the urgent global challenges we face.
You can find out more information and register for your free place here.