News
News
Young Scientist and Qualcomm Director Address Engineering Students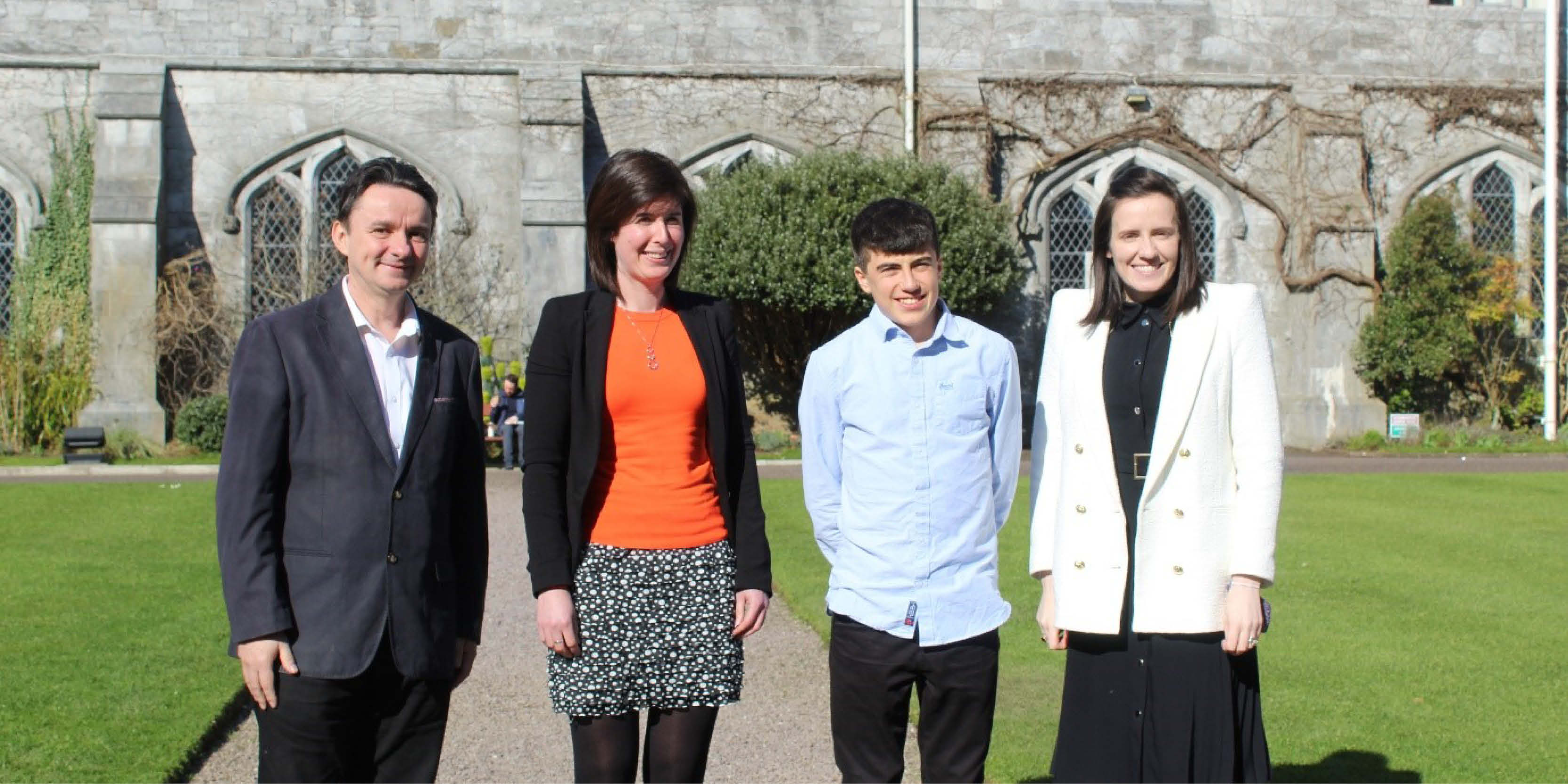 Two distinguished speakers recently presented to first-year Engineering students at UCC as part of the award-winning EE1007 Introduction to Electrical and Electronic Engineering module.The speakers were Young Scientist winner Robert Troy, a student from CBS Charleville, and John Holland, Director of Engineering at Qualcomm.
Robert Troy discussed his winning project at BT Young Scientist 2022 'Smart Yard'. The project is highly relevant in the context of sustainability, green agriculture and energy.
Robert designed an Internet of Things(IoT) system and associated decision support which allows farmers to better plan slurry use, reduce cost of required fertilizers, or biogas generation. There were many questions from the audience and attendees were impressed with his depth of knowledge. Robert won two major awards at the competition this year - the Fr. Tom Burke Award and an award from Communications Regulator. This achievement complements the other two awards Robert won in the same competition three years ago with a project called "Smart Sliotar".
The second presenter in the lecture was John Holland, Director of Engineering at Qualcomm, a major multinational electronics company with offices in Cork. John presented some of the latest industry trends and technologies in the space of sensors, IoT, wearable and mobile technologies. Qualcomm is a big supporter of the EE1007 module as well as many STEM activities on UCC campus, including the First Lego League Robot Competition as well as mentoring talented students participating in top tier competitions (including BT Young Scientist). Throughout the Covid-19 Pandemic, the EE1007 module benefitted from state of the art remote practicals, with each student having a lab at home which allowed no less than 145 robots to be built and programmed by UCC first year Engineering students.
Dr. Emanuel Popovici from Department of Electrical and Electronic Engineering at UCC, the coordinator of the EE1007 module Fun Part commented:
"I would like to thank the speakers for this fantastic event which promoted engineering in the world around us, solving problems that will have a huge impact on people's lives. Collaboration, passion, resilience and engagement are some of the characteristics of what engineers do. Many of the successes we have would not be possible without people like Robert and so many talented students that join the great programmes at Engineering@UCC. Qualcomm and industry support is key in ensuring excellence, and resilience through some of the toughest times for our students".