News
News
UCC's BE and ME Engineering programmes receive full accreditation by Engineers Ireland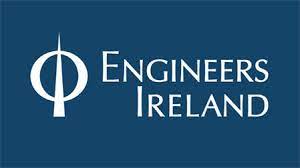 We are pleased to announce that all our BE and ME programmes have just received full accreditation by Engineers Ireland, with no conditions, for a full 5 year period. In the case of the BE programmes this is a renewal whereas for the ME programmes it is the first accreditation, which covers all our cohorts (graduation class of Electrical & Electronic since 2019 and the other 3 ME degrees since 2020).
We note that these accreditations are recognised worldwide – via FEANI in all European countries and via the Washington Accord in non-European English-speaking countries (e.g. Canada, USA, South Africa, Australia, New Zealand).
The BE(Honours) programmes are accredited for chartered engineer with additional learning required and the ME are accredited for chartered engineer with no further learning requirements. The ME qualifications are level 9 in the Irish Qualification Framework, which is the required level for international recognitions for chartered engineer status.