News
News
2017 Intel Women in Technology Scholarships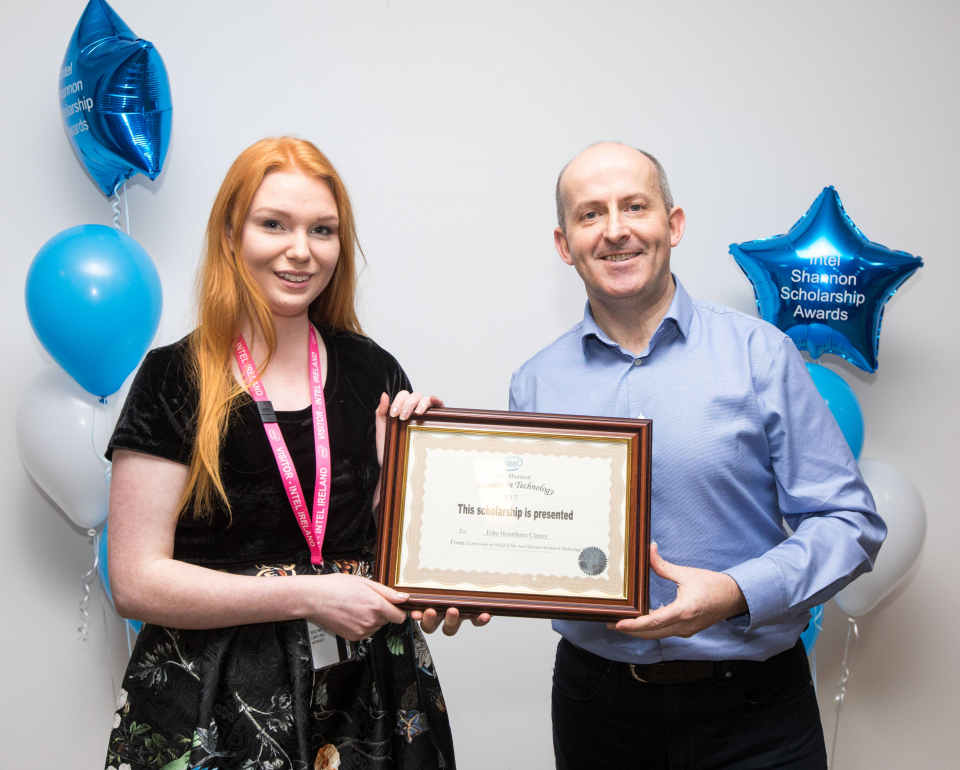 Congratulations to 1st Year Engineering Student, Esha Hourihane Clancy, one of 9 Scholars awarded but the only UCC recipient of the 2017 Intel Women in Technology Scholarship.
Speaking at the ceremony, Dana Madigan, Shannon Women in Technology Coordinator, remarked on the high standard of the applicants this year and encouraged the "students and innovators of tomorrow to keep exploring; keep asking questions and keep pushing boundaries".
Click here for more information.