News
News
School of Pharmacy hosts over 60 industry delegates at inaugural symposium.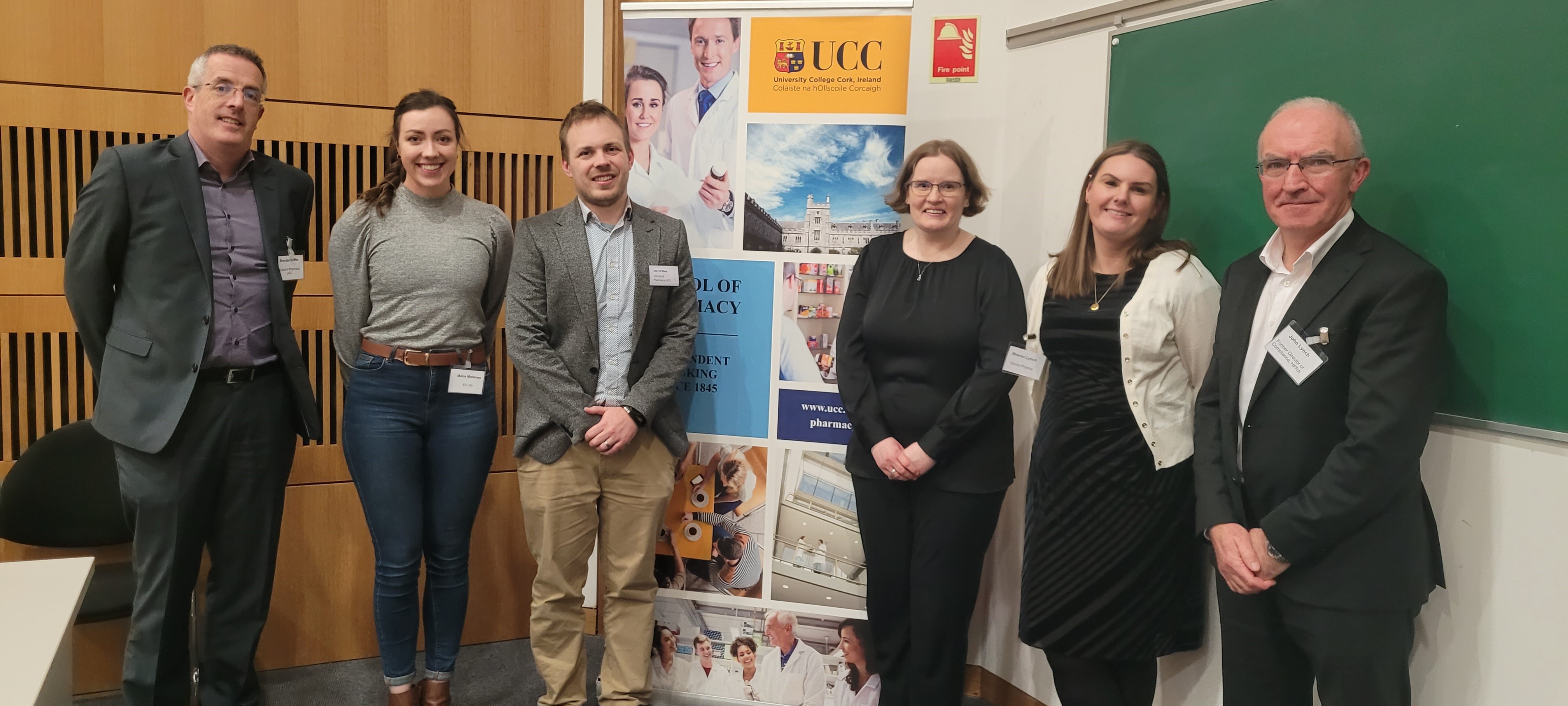 The School of Pharmacy was delighted to host the 'Pharmaceutical Quality and Regulatory Science Symposium' in the Pharmacy Building, UCC on 7 December 2022. The theme of this year's meeting was 'Addressing the quality and regulatory challenges of emerging drug products'.
Over 60 delegates representing local and national pharmaceutical manufacturing industry were addressed by a range of speakers, focusing on the evolution of drug product regulation and manufacture. Dr Anthony McMahon, Senior Director - Drug Product Development at Jazz Pharmaceuticals spoke to Phase Appropriate GMP During Pharmaceutical Development, looking at innovative methods to improve the capacity to set impurity specifications and shelf-life early in the development process. Dr Frances Harte, Associate Director, Reg Affairs International CMC- EU/EEMEA Region, MSD addressed the developing concept of 'Agile manufacture' – posing the question of whether industry or indeed the regulatory environment, is ready for this emergent approach involving portable manufacture. The event will also showcased recent industry focused, student led research projects from the School of Pharmacy, through both poster and oral presentations. Sharon Lynch, MSc in Pharmaceutical Technology and Quality Systems Graduate, and Head of Quality and Shorla Oncology presented her assessment of the impact of the revised Annex 1 on the pharmaceutical industry, highlighting the difference in preparedness across different manufacturing settings. Máire Moloney, PG Dip in Pharmaceutical Regulatory Science graduate and Senior Quality Assurance Associate in Eli Lilly provided an overview of the Validation of an Integrated Moisture Soft Sensor and its implications for continuous process monitoring and end-point determination during drying. Finally, attendees were delighted to hear from John Lynch, former Director of Compliance with the HPRA, who reflected on his career as a regulator – looking at how regulation has developed and adapted over the last 30 years.
The School of Pharmacy would like to thank all those who attended, in particular our speakers and poster presenters. We hope that this is the first of many successful PQRS Symposia. For those interested in being informed of future events please contact joseph.oshea@ucc.ie.