News
News
Congratulations to our BPharm1 Entrance Scholarship Recipients!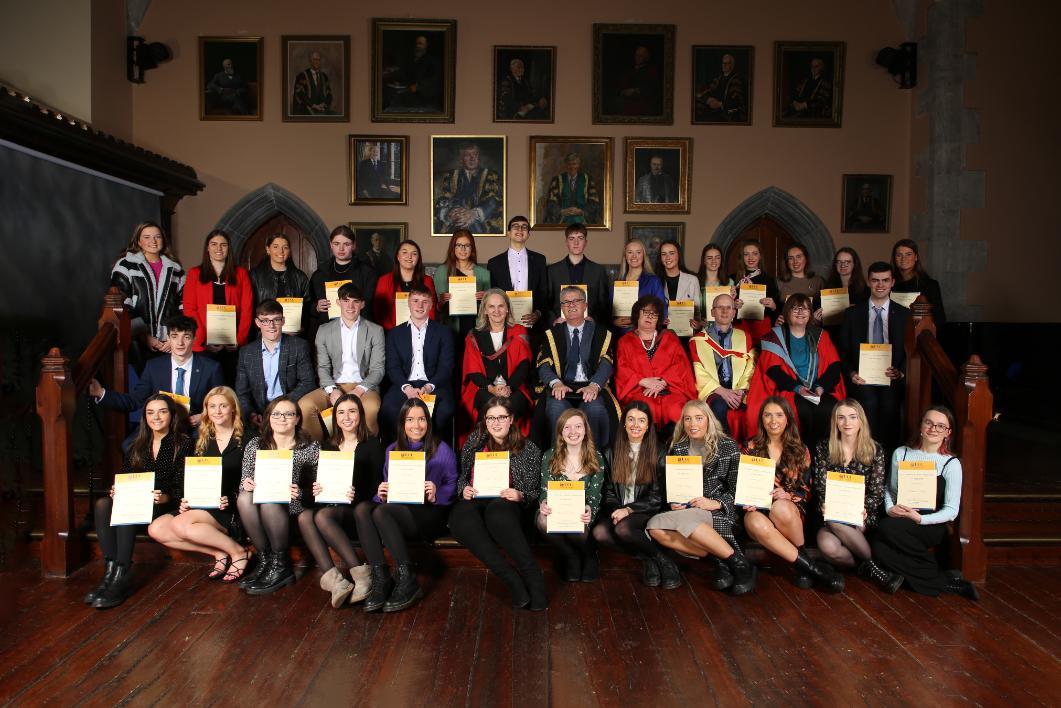 Thirty-five BPharm1 students receive UCC Entrance Scholarship Awards.
On Thursday evening, 19 January, UCC President Prof. John O'Halloran awarded thirty five BPharm1 students with Entrance Scholarships, including 34 students who received a Quercus Entrance Scholarship and one student who was awarded a Keliher Scholarship. Quercus recipients receive a parchment, book token and the title of Quercus Entrance Scholar.
The School congratulates all of our 2022/2023 awardees.