News
News
New brand identity: Ireland South Women & Infants Directorate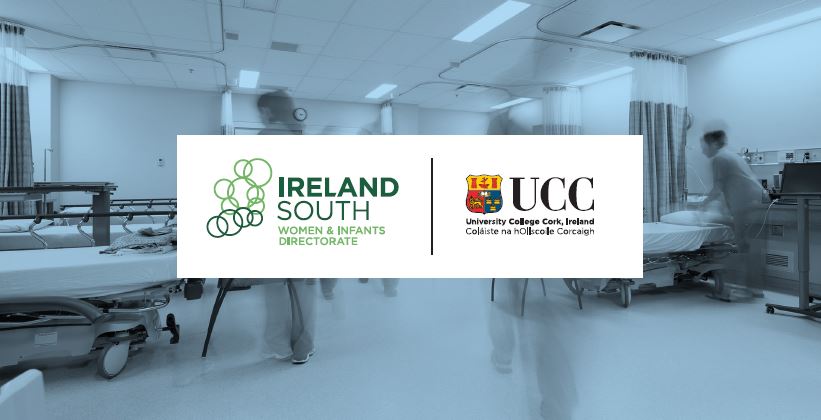 The first maternity directorate in Ireland announces their new brand identity: Ireland South Women & Infants Directorate.
UCC is the academic partner to the Ireland South Women & Infants Directorate and provides a framework for education, training, research and innovation across this network of four maternity hospitals/units – Cork University Maternity Hospital, University Hospital Kerry, Tipperary University Hospital and University Hospital Waterford.
The new name and logo gives the Directorate a stronger and clearer presence as a network of four maternity units, collaborating and supporting one another, providing many opportunities to achieve real change and improve outcomes for the women and infants in the south of Ireland.
The importance of University College Cork, as the primary academic healthcare partner, is shown by the UCC logo being an inextricable part of the new brand sitting alongside and not separate to, the Ireland South icon.
Speaking of the new look, Prof. John R. Higgins, Professor and Head of the Department of Obstetrics & Gynaecology and Clinical Director of Ireland South Women & Infants Directorate, comments:
"We have identified that now is the perfect time to modernise and refresh our identity. The Ireland South Women & Infants Directorate brand reflects how our network of four maternity units collaborate and support one another in providing excellent care to the women and infants in our region. With UCC as our academic partner, we strive towards an academic health centre model, with the pillars of education, training, research and innovation closely integrated with clinical service across our Directorate. Our ongoing commitment to the highest standards of care and equality of care for all remains as strong as it always has been."