News
News
Congratulations Professor Keelin O'Donoghue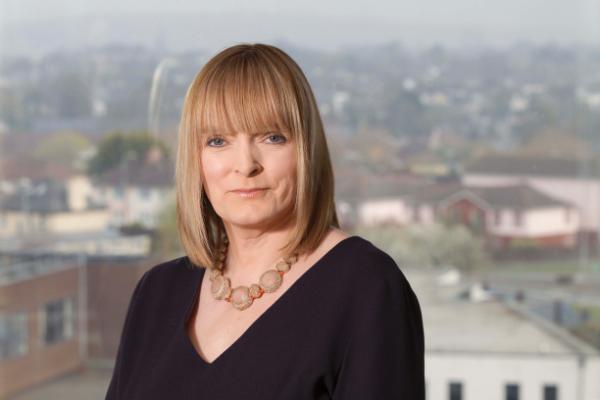 Keelin O'Donoghue has been recently promoted to Professor at UCC – a well deserved acknowledgement of her hard work in maternity services, education and research. Professor O'Donoghue is a medical graduate of University College Dublin and a Fellow of the Royal College of Obstetrics and Gynaecologists (RCOG), London and the Royal College of Physicians in Ireland (RCPI). She received her PhD in Obstetrics and Gynaecology from the University of London in 2005, following studies at Imperial College London. She completed RCOG sub-speciality training in Maternal and Fetal Medicine at Queen Charlotte's Hospital London and was awarded RCOG sub-specialist accreditation in 2007.
Keelin took up a post as Consultant Obstetrician/Gynaecologist and Senior Lecturer at Cork University Maternity Hospital (CUMH) and the Department of Obstetrics and Gynaecology in University College Cork (UCC) in 2007. She established and leads the pregnancy loss and fetal medicine clinical services at CUMH and is part of the perinatal medicine team. In 2008, she established the first Irish Masters Programme in Obstetrics and Gynaecology at UCC.
Keelin has been national trainer for the RCPI in Basic and Higher specialist training in Obstetrics and Gynaecology and is now a Co-Director of the Higher Specialty Training programme at the RCPI. She also serves on the National Perinatal Epidemiology Centre Perinatal Mortality Group and the Clinical Advisory Group for the National Women and Infants' Health Programme (NWIHP). She was elected to the Executive Council of the Institute of Obstetricians and Gynaecologists of the RCPI in 2018.
Keelin joined the INFANT centre at UCC as an SFI-funded Principal Investigator in September 2016. She leads the Obstetric Programme of work at INFANT since 2017 and is the Obstetric PI for the HRB Mother and Baby Clinical Trials Network in CUMH. Keelin's research interests include prenatal diagnosis, fetal anomaly, miscarriage, stillbirth, perinatal palliative care, multiple pregnancy, and qualitative research in Clinical Obstetrics. She heads the multi-disciplinary pregnancy loss research group at CUMH/UCC/INFANT, supervising a large group of postgraduate students with collaborative clinical research in this area. Keelin's research has resulted in over 130 peer-reviewed original papers and >300 published conference proceedings.
Keelin is best known for her caring approach to patients, none more so than those with poor outcomes especially those experiencing pregnancy loss. In 2017, she took up the role of National Implementation Lead for the National Standards for Bereavement Care following Pregnancy Loss and Perinatal Death, working within the HSE's NWIHP. In this role, she has developed a strong relationship with patients and patient groups. Together the work has led to significant improvements in bereavement care across the country.