2015 Press Releases
2015 Press Releases
University College Cork becomes lean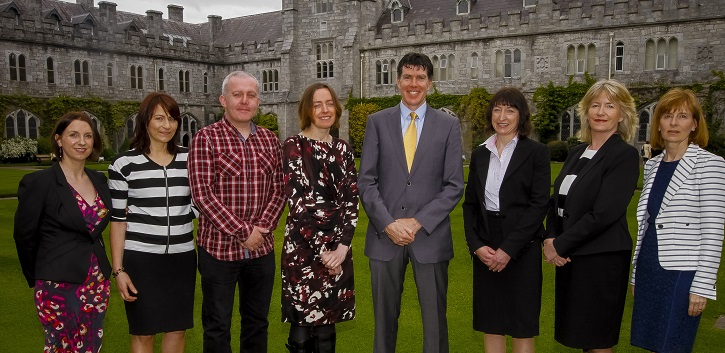 As part of 'Continuous Improvement in UCC- A roadmap to 2017,' seven staff members have received recognition for attaining Lean Green Belt certification awards.
These staff are part of a larger initiative which has seen 177 staff across seven academic and administrative departments adopt Lean thinking and methodologies.
Lean training is positioned as 'project 21' within UCC's Strategic plan, and demonstrates UCC's commitment to fulfilling initiatives outlined within that plan. Through the adaption of Lean strategies these seven staff have implemented improved processes which have resulted in operational cost savings of €363,000, in addition to increasing operational efficiency, reducing 'working man-hours' and liberating resources within the university.
Dr Rónán Ó Dubhghaill, Vice-President for External Relations, states that "University College Cork continuously seeks to improve its processes and adopt best practice. The staff who have achieved Lean Green Belt certification have enthusiastically engaged with the methodologies and concept of Lean, and it is hoped that they will continue to apply that knowledge and approach in their schools, colleges and departments, thereby enabling University processes as a whole to be more effective, efficient and student -focussed."
Lean seeks to advance operational excellence through team based, tested methodologies and it represents a new way of thinking and acting across key support services within UCC. It is UCC's aim to continuously improve its processes to make them efficient, visible and understandable for the benefit of its staff, students and stakeholders