2015 Press Releases
2015 Press Releases
UCC holding its own in QS Rankings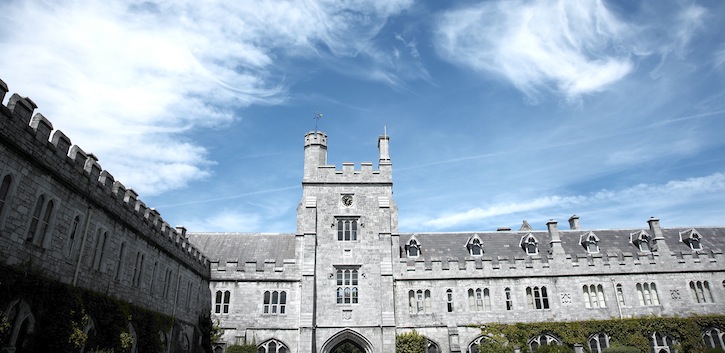 UCC has performed creditably in the QS World University Rankings 2015, where it is ranked at 233. Its scores for academic reputation, employer reputation and international faculty have all improved.
Of the 16,000 universities in the world, 891 institutions were ultimately included in this year's QS Rankings (versus 863 in 2014). UCC was previously ranked in 230th position in 2014.
Commenting on the result, UCC President Dr Michael Murphy said:
"Following eight years of budget cuts, UCC is not only holding its own in trying economic times, it continues to do more with less to exemplary standards. While experiencing a marginal drop in position, we've seen improvements across certain key metrics, including academic and employer reputation. It should also be noted that QS is but one ranking with a particular methodology favouring the very old, the very rich and Capitol city brand institutions. The performance of UCC and indeed other Irish institutions should be viewed in the round, set as it is in a challenging wider context - considerable funding cuts, continued student-staff ratio decline and increased global competition. We are heartened by UCC's outstanding national and international performance in recent non-commercially driven rankings. These include the Leiden Ranking, where UCC ranked 1st in Ireland, 16th in Europe and 52nd globally in a key measure of research excellence, and U-Multirank rankings, in which UCC was the top performer amidst 1200 universities."
Dr Murphy, who at the recent launch of the state-of-the-art UCC Beaufort maritime research facility called for higher education and research to be prioritised in Budget 2016, continued:
"Despite the challenges, consider that there are 16,000 universities and more than 23,000 degree awarding institutions globally. It is remarkable that all Irish universities are in the top 3-4% of universities globally – in the top 500 of the 16,000."
UCC ranked 233rd in world in QS Rankings. UCC President Murphy comments @IrishTimes http://t.co/loqEfXTgAx #QSWUR #Budget16 #HigherEd #Cork

— UCC Ireland (@UCC) September 15, 2015
In a seperate ranking released by QS today for engineering and technology faculties, UCC was placed at 202 in the world.
Global

rankings

- a wider view
In March 2015, UCC was named the top performing university internationally in the European Commission funded U-Multirank system, based on obtaining the highest number of 'A' scores – 21 out of 28 metrics among a field of 1200 universities. This system has been designed to broaden the parameters measured across five core dimensions (Teaching and learning, Regional engagement, Knowledge transfer, International orientation and Research), providing a more holistic and relevant assessment of university performance than commercially-driven rankings.
UCC's reputation for research excellence was further reinforced by the CWTS Leiden Ranking 2015 in May. Looking at the top 1% publications in their field, UCC ranked 1st in Ireland, 16th in Europe and 52nd globally (from a field of 750 universities). The CWTS Leiden Ranking does not rely on subjective data obtained from reputational surveys or on data provided by universities themselves.
UCC was also named runner-up 'University of the Year' in The Sunday Times Good University Guide 2015, with its performance in research income per academic leading the field.
Other international successes this year for UCC include a second in the world ranking for the second year in a row for UCC's efforts in the area of sustainability, awarded by Universitas Indonesia (UI) Greenmetric World University Ranking in January.
UCC President Michael Murphy has letter @ITletters on QS Rankings http://t.co/w5WNnxjyxC #QSWUR #highered #Ireland pic.twitter.com/6EWlPg1Lx6

— UCC Ireland (@UCC) September 17, 2015