2015 Press Releases
2015 Press Releases
UCC among leading social media influencers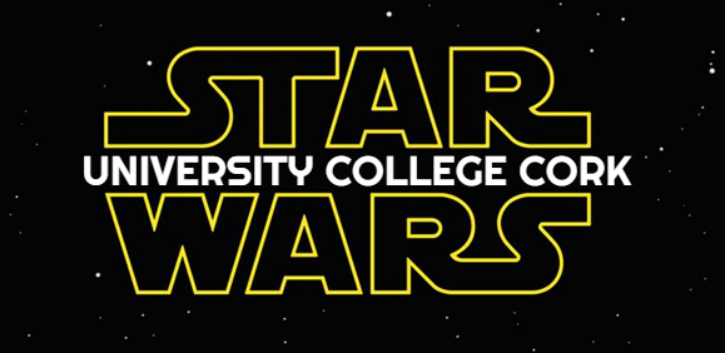 Having won in 2014 for best social media engagement, UCC is again a front runner at the 2015 national Social Media Awards.
UCC emerged from several rounds of initial judging to make the finals, which are being held at the RDS Concert Hall in Dublin on June 3, across two categories:
Best Use of Social Media by State Body
Best Non-Profit/Organisation Twitter account
UCC made the semi-finals for its use of Facebook under the Non-Profit/Organisation category.
The 'Sockies', as they are more affectionately known, have grown year-on-year to become one of the leading national celebrations of social media best practice.
Congratulations are also in order for UCC Students' Union and Tyndall National Institute, both of which are also nominated across multiple categories.
We (@UCC - @presstmc @RuthHarps) are in #sockies15 finals again! o_O Well done to all incl.@uccsu @TyndallInstitut :) pic.twitter.com/1Z9cgvZRM9

— Rebecca (@fernwehed) May 11, 2015
Nice to see @ucc get #sockies15 final nod today. We're chuffed to be in such good company too, best of luck all! pic.twitter.com/vdjEigE5sS

— Tom McCarthy (@PressTMC) May 11, 2015
UCC social media presence continues to gather momentum, having won or been shortlisted in several competitions in the last few years, including:
Winner at the Social Media Awards 2014 for Best Social Media Engagement
Recognised by

Flipkey.com, a travel site owned by TripAdvisor, as

one of the top 40 must-see universities globally, thanks to the work of the UCC Visitors' Centre, Marketing & Communications Office, Buildings and Estates, the hard-working grounds staff and and UCC's active Tripadvisor presence.
Nominated at the Cork Digital Marketing Awards 2014
Shortlisting at the 'RaboDirect Tweeties' national Twitter Awards 2014
Finalist at the 2013 Social Media Awards for 'Best Use of Social Media by a State Body'
Finalist at the Eircom Spider Awards 2013
Key to success has been the creation of an authentic and credible tone of voice for UCC social media. Actively encouraging other UCC units and teams to join forces has been paramount in supporting engagement with the wider community (Have a UCC staff or student account? Join our uni-wide network!), media and other stakeholders, as well as promoting student recruitment and the student experience.
Other recent achievements include:
UCC's Twitter and Facebook accounts has been verified since late 2013/early 2014, with a current dual followership of almost 60,000. The notoriously difficult to secure accreditations are typically reserved for key personalities and brands.
Delighted to see blue tick pop up @UCC! Thanks all for helping us to get verified! #UCC #Twittertastic #HigherEd pic.twitter.com/6ij6e9uAd4

— UCC Ireland (@UCC) August 14, 2014
UCC has also been praised by The University Times, the student newspaper of Trinity College Dublin (TCD), which remarked in 2014: "UCC's helpfulness and responsivity is key to its success and shows students that, should they come to study, social media is a place where they can communicate with their university. @UCC is the Twitter account of a university that wants to help you."
Wrote this for @universitytimes on offers day: @TCDDublin losing out to @UCC in social media & priority stakes: http://t.co/vC06QMrYb9

— Jack Leahy (@Jack_Leahy) August 22, 2014
UCC Lead in Social Media, as Trinity Lags Behind - http://t.co/CuFXIQ5oJv

— Steve (@9th_level_irl) August 22, 2014
How #Colleges can use #SocialMedia, using Harvard, UCC and Plymouth as case studies http://t.co/dixMvyiVPS pic.twitter.com/eTEZf4Rx2q

— BlueChief (@BlueChiefSocial) March 4, 2015
The Social Media Awards 2015 take place on Thursday, 3 June 2015 in the RDS Concert Hall.
Happy #StarWarsDay from University College Cork in Ireland! To our students in exam mode, #MayThe4thBeWithYou. pic.twitter.com/XihTUemhFg

— UCC Ireland (@UCC) May 4, 2015