2015 Press Releases
2015 Press Releases
MSc ISBP best in class for business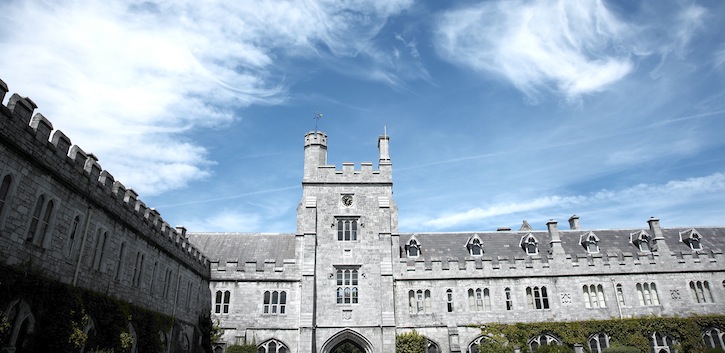 UCC's MSc Information Systems for Business Performance (ISBP) has won Postgraduate Course of the Year in the business category at the annual Postgraduate Course of the Year Awards.
The win was announced at a ceremony in Mansion House in Dublin. The MSc ISBP was also shortlisted for Best IT course, with UCC's MSc Organic Horticulture shortlisted for best science course and best new course.
Dr Michael Murphy, President of UCC, praised the staff and students of the MSc ISBP, whose efforts led to the outright win in the business category. The MSc ISBP, which has a track-record of close to 100% employability, won out against strong national competition from seven other courses. Dr Murphy also congratulated colleagues in Cork Institute of Technology (CIT), who won the science category for their MSc in Computational Biology.
Dr Karen Neville and Dr Audrey Grace, co-directors of the MSc ISBP, were delighted with the win. Dr Neville commented that the result was largely down to the uncompromising business focus of the programme. "We have spent many years building up a network of both indigenous and international companies who partner with us in developing vital business skills within our students."
Dr Grace added, "One of the key success factors of the MSc ISBP is its recognition that IT is the primary enabler of business success, whether it be through intimate customer knowledge, operational excellence, product/service or innovation. When our students graduate, they appreciate the value that IT can bring to any business, and perhaps more importantly, they understand how to go about employing IT to deliver this value."
The MSc ISBP integrates core business and IT skills to give students a thorough understanding of how organisations can leverage technology to reduce costs, create value, and deliver better products and services to customers. Through a collaborative industry project, students also get hands-on experience of solving real business problems using IT.
This year alone, vice-presidents, directors and managers from 12 multinationals and SME's across the financial, technology, manufacturing, security, health and consulting sectors are mentoring ISBP students for their industry project.
For the full list of winners across all categories, see http://gradireland.com/events/55725?tab=postgraduate-awards#tabs-start
The event took place as part of the Graduate Recruitment Awards, which saw 600 of Ireland's graduate recruiters, course providers and influencers came together to celebrate achievement and innovation in the graduate recruitment area. It comes on foot of a year which has seen the market rebound considerably as a result of the continuing economic recovery.
Well done to MSc ISBP @UCC on wining #PostGraduate Course of the Year – #Business 2015. More on ISBP @ http://t.co/5qW5BOtN2O #BIS

— BIS UCC (@BIS_UCC) May 1, 2015