2015 Press Releases
2015 Press Releases
Irish Examiner and UCC to host CAO offers Q&A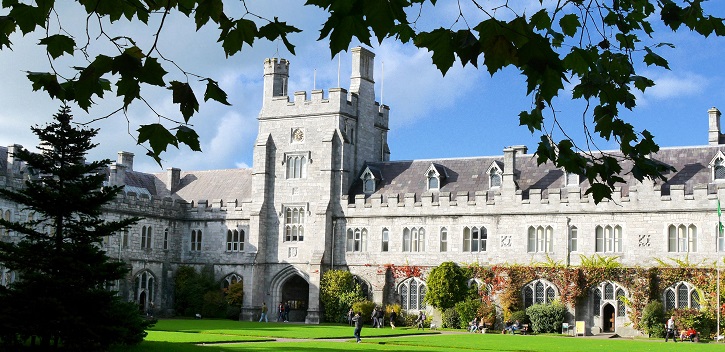 The Irish Examiner and University College Cork (UCC) will host an online Q&A on Wednesday, 19 August, for students seeking instant answers to their CAO or going-to-college questions.
The session, "I've got my offer – what next?", will be hosted on both www.ucc.ie/caolive and irishexaminer.com from 3-4.30pm. It's aimed at students who have received a CAO offer and have questions and who, in particular, may have made applications to UCC.
The expert team will also be able to offer general guidance and advice to students on the CAO and college life.
The expert UCC panel will include:
Loretta Brady, College of Arts, Celtic Studies & Social Sciences
Anne Wallace, College of Business & Law
Mags Arnold, College of Medicine & Health
Patricia O'Shaughnessy, College of Science, Engineering & Food Science
Aidan Coffey, President of the UCC Students' Union
Sandra O'Herlihy, Admissions Office
Olive Byrne, UCC Plus+ Office (HEAR)
Mary O'Grady, Disability Support Service (DARE)
Noelette Hurley, IT Services
Michele Power, Quercus Talented Students' Programme
Tom McCarthy, Office of Marketing and Communications
Gregory Higgins, College of Medicine & Health
The software used to run these events is an application created by Pubble, a Cork-based tech startup co-founded by UCC graduate John Dineen from Kinsale.
Follow @IrishExaminer @UCC on Twitter and #AskUCC #LeavingCert for further updates.
A busy Q&A session held last week by the Irish Examiner, UCC and Pubble for students following their Leaving Certificate results trended in Ireland, with a second session already held this week attracting hundreds more interested students.
#AskUCC still trending! UCC @irishexaminer and @pubbleio will be back on Monday/Wed for our #CAO offers Q&A - thanks all :) #LeavingCert

— UCC Ireland (@UCC) August 13, 2015
Amazing job by @ucc on their #LeavingCertResults live Q&A. An @cooper_m retweet and have #askucc trending in Ireland pic.twitter.com/BmlLXMJaqv

— Pubble (@pubbleio) August 13, 2015
Get your #CAO answers via #AskUCC (http://t.co/JEjNmWkyG7) & you'll be jumping for joy! https://t.co/5uC2R74p9J (h/t @kieranjhardiman)

— UCC Ireland (@UCC) August 17, 2015
The team are furiously reading questions for #AskUCC - we want your #CAO #LeavingCert Qs! http://t.co/JEjNmWkyG7 http://t.co/XzbQvUCxpV

— UCC Ireland (@UCC) August 17, 2015
Considering UCC for college? Have a general CAO or supports query? #AskUCC http://t.co/JEjNmWkyG7 #LeavingCertResults http://t.co/cEttQ1wONh

— UCC Ireland (@UCC) August 17, 2015