Latest News
Latest News
UCC rises in THE Impact Rankings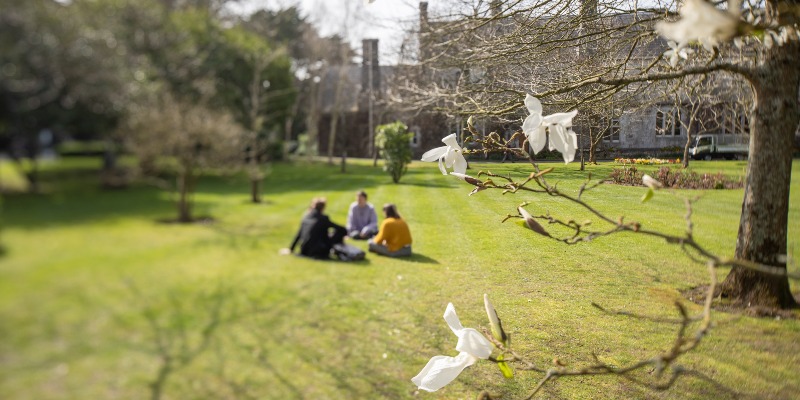 UCC up to 58th of 1,591 universities in Times Higher Education Impact Rankings.
UCC ranked within the top 20 globally in two of the rankings' 17 categories.
UCC went plastic free this year - 287,500 fewer cups and 12,250 fewer plastic bottles in first issued on campus in four months of 2023 compared to same period last year.
University College Cork (UCC) has today been ranked as a leading university in the world that is making an impact and contributing towards the creation of a sustainable future.
The THE Impact Rankings are the only global performance tables that assess universities against the United Nations' 17 Sustainable Development Goals (SDGs).
UCC is now ranked 58th of 1,591 universities across the world in the global performance table, which is an evidence-based assessment that examines universities for their teaching and learning, research, stewardship of students and the planet, and civic engagement.
According to THE, UCC is delivering impact for society across the board from the economy to the environment, to social equity. UCC ranks within the top 20 in two of the 17 SDGs considered by the rankings, placing sixth in the Zero Hunger SDG ranking and 15th in Clean Water and Sanitation.
Scoring on the Zero Hunger SDG is based on considerations such as the university's research on hunger and it practices around Campus Food Waste.
UCC President Prof. John O'Halloran welcomed UCC's increased showing in the rankings, stating:
"It is incumbent on universities to continue to lead and inspire action towards the creation of a better future for our people and planet. UCC has done much work in this area and we have more to do. It is our students and staff who deserve recognition as it is our community who have embraced how we ensure our research, learning and teaching and practices help create a brighter future."
In January this year UCC's became a single use plastic-free campus, eliminating all single-use plastic in its operations throughout on-campus dining, shops and vending machines. 287,500 fewer cups and 12,250 fewer plastic bottles have been used from January to April this year compared to the same period in 2022.
Meeting sustainability and climate action goals is one of the five key pillars in UCC's recently announced Strategic Plan for the next five years. Under UCC's Strategic Plan a new dedicated Office of Sustainability and Climate Action has been created, tasked to deliver on sector leading environmental targets while also ensuring that learning, teaching, research, and operations lead and inspire the transition to a more sustainable future.