2020
2020
Almost 50 dedicated services available to support UCC students through new term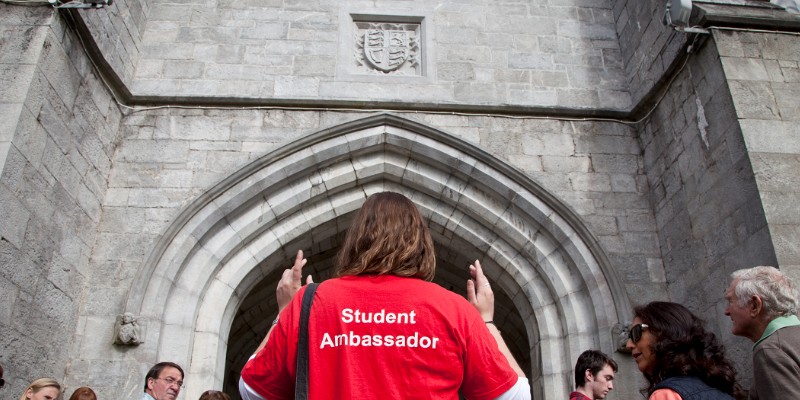 Students beginning and returning to education at University College Cork will be able to avail of almost 50 services dedicated to supporting their personal, academic and professional development throughout the new term.
The services and supports, which cover all aspects of student life, have been illustrated by UCC's Student Experience Office in the form of its very own 'Support Tree'.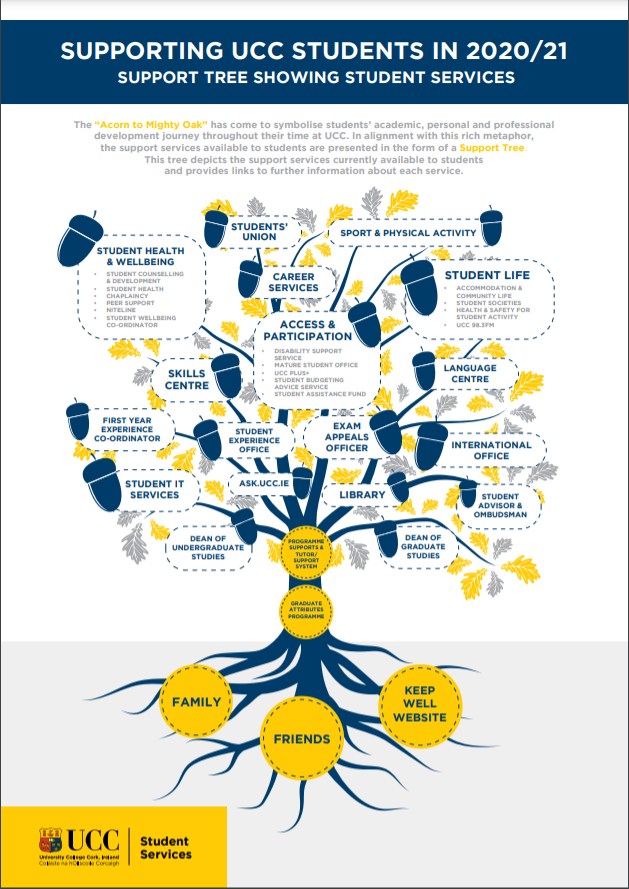 The Support Tree takes its inspiration from the concept of the 'Acorn to Mighty Oak', which has come to symbolise students' academic, personal and professional development journey throughout their time at UCC.
The tree, which contains clickable icons for each service, depicts all of the key supports that fall under the Student Experience Office's five main themes: Student Life, Health and Wellbeing, Access and Participation, Sport and Physical Activity, and Careers.
The full range of supports and resources can be viewed above, and on the clickable illustration through this link.
Paul Moriarty, Director of UCC Student Experience, has encouraged our new and returning students to avail of all the services available to them, as and when they need them.
"While these are unusual times, I and my colleagues are committed to assisting you in having as good a student experience in UCC as possible," says Paul.
"Please engage with student societies and clubs, and learn new skills and make new friends. Don't hesitate to contact any of the many supports which have been developed to support you, if you feel that some support can help.
"We are all in this together, and I want to wish you a safe and successful year!"
Jamie Fraser, UCC Students' Union Welfare Officer, added:
"The Students' Union is aware this is perhaps the most difficult time in living memory for students both starting and returning to college. Inevitably, this will mean that you will need support now more than ever.
"We have worked incredibly hard with the University to ensure the support services you deserve are functioning as well as possible in the COVID world. The Union is always here to support you and we will always fight your corner no matter what. If you have any problems, you can email us at any time, no issue is too big or too small."