News
News
Post Filled: Senior Post-Doctoral position, School of Computer Science & IT, UCC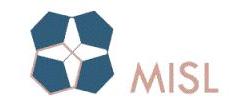 The School of Computer Science & Information Technology at UCC is internationally recognised for its research on innovative networking and systems research. It also plays a lead role in the national SFI-funded CONNECT Centre for Future Networks & Communications.
We are now seeking to fill a Senior Post-Doctoral position on a H2020 project called BRAINE.
Post Duration: 18 months
Salary: €47,264 - €50,029 p.a. (IUA Salary Scale)
Project Title: Big data pRocessing and Artificial Intelligence at the Network Edge (BRAINE)
The BRAINE project's overall aim is to boost the development of mobile edge systems, specifically, energy efficient hardware and AI empowered software systems, capable of processing Big Data at the Edge. The UCC role within BRAINE is focused on the edge data management framework, specifically new techniques for file placement and controlling secure access at the edge. The appointed person will be expected to make significant contributions to the direction and progress of the project, working closely with the project investigators Professors Sreenan and Roedig, representing UCC in projects meetings, and contributing to project reports. The appointee will also implement and test the newly developed solutions by extending the Ozone file system, which has been selected as the base platform for the project.
Applicants are invited from those with a Ph.D. qualification and publications in a directly relevant area such as edge security or distributed storage systems, and solid experience of programming their research solutions.
For an information package including further details of the post see https://ore.ucc.ie/.
Informal enquiries can be made in confidence to Professor Cormac Sreenan, School of Computer Science & IT, Tel: + 353 (0) 21 4205930; Email: cjs@cs.ucc.ie.
Applications must be submitted online via the University College Cork vacancy portal (https://ore.ucc.ie/). Queries relating to the online application process should be referred to recruitment@ucc.ie, quoting the job-title and project name.
Candidates should apply, in confidence, before 12 noon (Irish Local Time) on Friday, 1 October 2021. No late applications will be accepted.
Please note that an appointment to posts advertised will be dependent on University approval, together with the terms of the employment control framework for the higher education sector.
UCC is committed to creating and fully embracing an inclusive environment where diversity is celebrated. As a University we strive to create a workplace that reflects the diversity of our student population where people from a wide variety of backgrounds learn from one another, share ideas, and work collaboratively. UCC is committed to being an employer that recognises the value of diversity amongst its staff. We encourage applicants to consult our policies at https://www.ucc.ie/en/edi/policies/ and initiatives at https://www.ucc.ie/en/edi/implementation/ and we welcome applications from everyone, including those who are underrepresented in the protected characteristics set out in our Equal Opportunities & Diversity Policy.
UNIVERSITY COLLEGE CORK IS AN EQUAL OPPORTUNITIES EMPLOYER