INAD Project Overview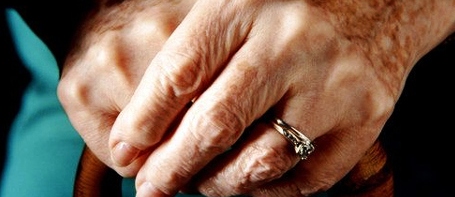 The report of the first Irish National Audit of Demetia Care in Acute Hospitals (INAD) was published in January 2014. The audit, kindly funded by Atlantic Philanthropies and The Meath Foundation, was carried out in all 35 acute public hospitals that admit adults with known/suspected dementia. National and international research confirms that an admission to an acute hospital can be distressing and disorientating for a person with dementia, and is often associated with a decline in their cognitive ability and levels of functioning around activities of daily living.
In response to the need for more Irish data on dementia care in acute hospitals, the first Irish National Audit of Dementia care in acute hospitals was undertaken in 2013 to measure criteria relating to care delivery known to impact on people with dementia admitted to hospital.
Relevant parameters included policies and governance within the hospital that recognise and support the needs of people with dementia, elements of comprehensive assessment, involvement of carers, discharge planning, and identified changes to support needs during admission. INAD was based on the
England and Wales Audit of Dementia Care
(2011) in acute hospitals which found many deficits in practice. Our aim was to, with permission, replicate the UK audit, using minor modifications for the Irish setting.
Currently there are approximately 42,000 people with dementia in Ireland. By 2036 however, it is estimated that this figure will rise to 103,998. The Department of Health has announced its commitment, under the Programme for Government, to the development of a National Dementia Strategy by 2013. The recently published research review for the strategy, "Creating Excellence in Dementia Care" (2012), dedicated a chapter to acute hospital care. This review stated that, in recognition of the prevalence of dementia in general hospitals and in an effort to improve hospital dementia services, other countries including England, Scotland, Northern Ireland, Norway and Australia have identified improvements in care for people with dementia in general hospitals as key policy objectives in their National Dementia Strategies.
This project, INAD, sought to identify areas for improvement in dementia care in general hospitals in Ireland.
In the UK, 42% of people over the age of 70 being admitted to acute medical care are people with dementia, and these admissions are often unplanned and unnecessary. Results of the UK audit indicated that hospital stays can often have a negative and exacerbating effect on the person's symptoms of dementia, with many people becoming more confused and less independent than before their admission. Further, acute hospital nursing and care staff have identified working with people with dementia as challenging, and many feel they are not provided with enough training to provide best care to dementia patients.
Finally, the "Creating Excellence in Dementia Care" report stated that the total cost for dementia care in acute hospitals in Ireland came to just over €21 million per annum.
If the quality of hospital care for patients with dementia can be improved in Ireland, this will lead to a decrease in the overall cost of dementia care, reduced staff burden, and importantly, more positive health outcomes for patients with dementia.