News & Announcements
News & Announcements
New Avenues to Teaching Student Workshop: Nurturing your Teaching Identity: Reflection, Connection, and Growth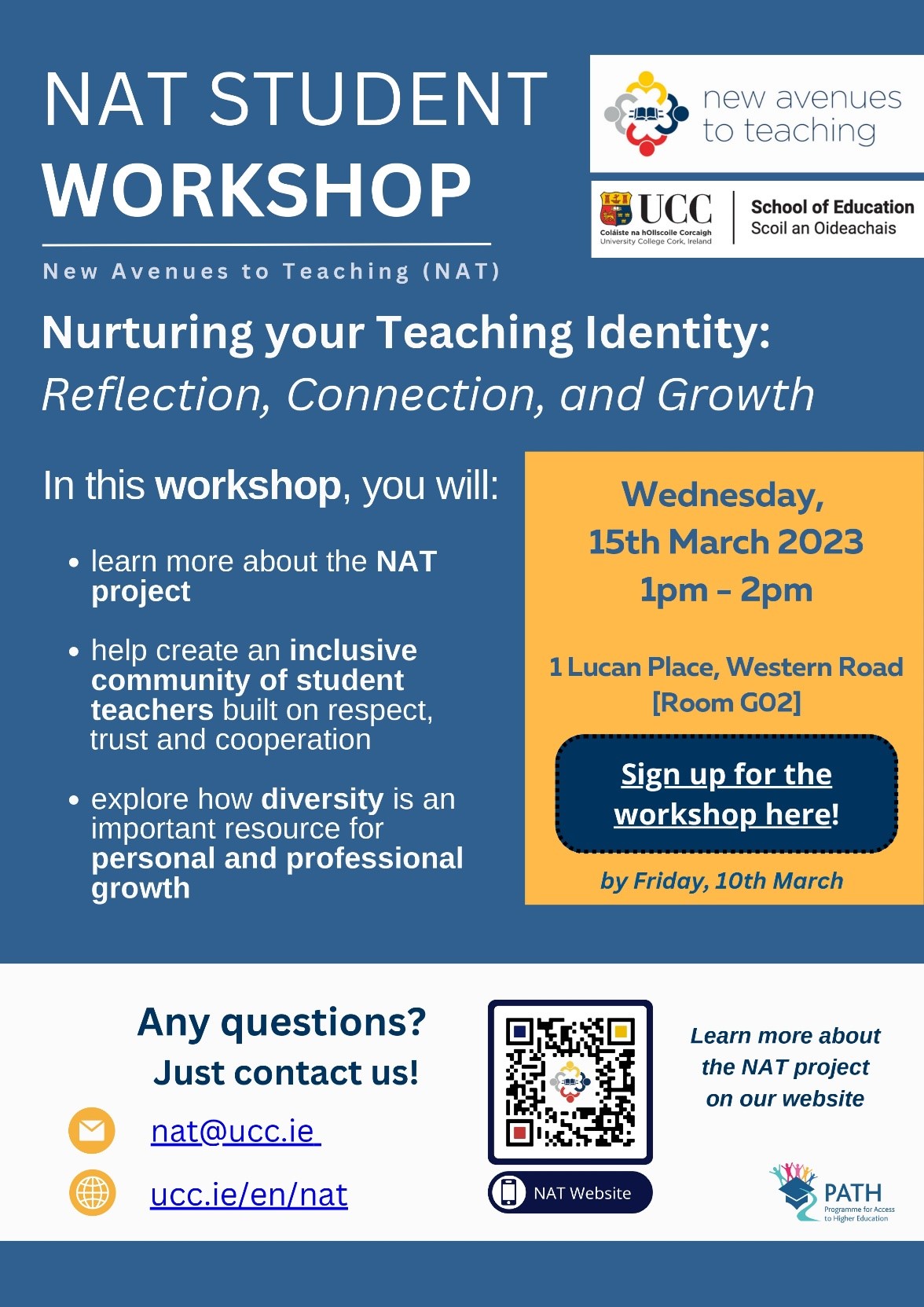 This live on-campus workshop is open to all UCC students on Initial Teacher Education courses (undergraduate and PME).
In this workshop, being delivered by Dr Camelia Bran (NAT Lecturer) you will:
learn more about the New Avenues to Teaching project
help create an inclusive community of student teachers built on respect, trust and cooperation
explore how diversity can be valued as an important resource for personal and professional growth
Location of the workshop: 1 Lucan Place, Western Road [Room G02].
Date: 15th March 2023 from 1-2pm
To sign up just complete the following form by Friday, 10th March: https://forms.gle/YsBdoqrPmFNc4vVM8 (Please note that the participants need to be signed in on their UCC student account)
Places are limited and your attendance will be confirmed by the organizers.