News and Events
News and Events
Thomas Clarkson Gold Medal winner at the Global Undergraduate Awards 2022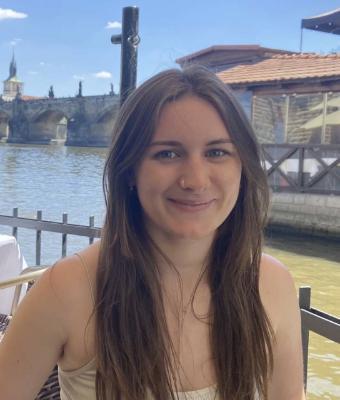 Congratulations to Maggie Tighe who was awarded a first class BA this summer and who came first in Classics in the Global Undergraduate Awards 2022.
https://undergraduateawards.com/winners/global-winners-2022
DUBLIN, IRELAND — Maggie Tighe from University College Cork was honoured at an awards ceremony hosted by The Global Undergraduate Awards in Dublin last Tuesday, 8 November.
Each year thousands of students from around the world submit their undergraduate research projects to The Global Undergraduate Awards (GUA), the world's leading pan-discipline, undergraduate research awards programme. More than 600 academics volunteer as judges for the programme, assessing entries for their academic originality and rigor, and must pick the single best entry from each of the 25 categories. The GUA sponsors each of these 25 Global Winners to attend the annual Global Summit in Dublin.
Tighe was named Global Winner of the Classical Studies & Archaeology category for her work titled "Ovidian New Pastoral: The Transformation of the Pastoral Genre through Music in the Metamorphoses". With that honour, she presented her research to the 150 academics and other winners in attendance at the Global Summit and received the Thomas Clarkson gold medal at the black-tie Gala Dinner and Awards Ceremony on 8 November.