Discover Resources for Daily Living
Discover Resources for Daily Living
The Perspective Show on Community Radio Youghal (CRY104fm)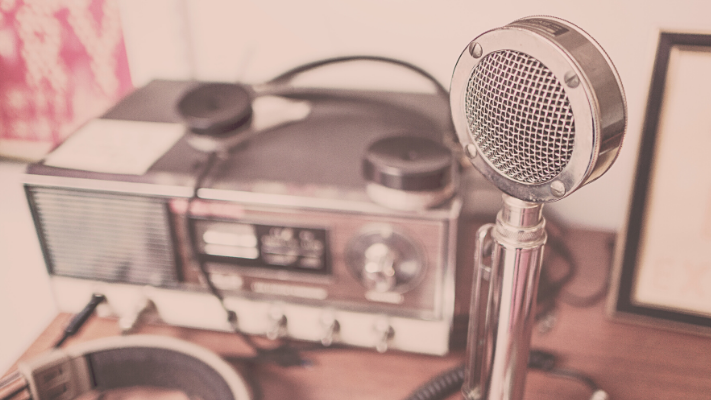 Local radio plays a particularly important role in a being a companion to elderly people who may live alone, or feel isolated during this difficult time. In this show, UCC researcher and academic Dr Rosarii Griffin interviews academics and researchers on aspects of their work related to COVID-19 and of general public interest. A series of interviews from UCC were not only used for 'The Perspective Show', but were also made available to other Radio Presenters in the Youghal Studio, during a time when access to people to interview during these time of phycial distancing is difficult.
The bank of radio content made readily available for the benefit of the local community has played an important role in helping the largely voluntary radio station continue to have programming to air through the pandemic. Presenter and producer Dr Rosarii Griffin said, "Collecting the interviews was primarily aimed at the elderly in Youghal and the surrounding areas who may have been 'cocooning' during this time. It is also aimed at local residence homes and nursing homes, that play the local radio for the local residents, as they like to tune into what is going on around them, in their local areas, or indeed at UCC."
The initiative was successful thanks to the response of UCC academics and researchers who volunteered to talk about their area of expertise, the book that they published, the exhibition that they had held, or will be holding in the future. Commenting on the generosity of staff to volunteer their time to share their work with the wider public, and engaging with this initiative, Rosarri said,
"There was such a huge response to my first call out to colleagues in March, I still haven't got round to everyone yet! The interviews are ongoing and I'm looking forward to getting to them all over the next few months."
You also don't need to live in Youghal to listen. CRY104fm is also streamed live, so audiences tune in from Ireland and around the world, with a listenership of 20,000. Once the operations of the radio station resumes to normal, all interviews will be converted into Podcasts and made available to the stations's archives and in due course on Community Radio Youghal's website (www.CRY104fm.com).
Community Radio Youghal first went on air in October 1995. It was one of eleven stations licensed by the Broadcasting Authority of Ireland under the pilot scheme for community radio stations and in 2018 they were granted a ten year broadcast license. Like all community radio stations, they are a not for profit organisation and rely heavily on the goodwill of the community and businesses in the area to provide funding and resource support.