2017 Press Releases
2017 Press Releases
Free UCC festival to empower Women's Voices in Ireland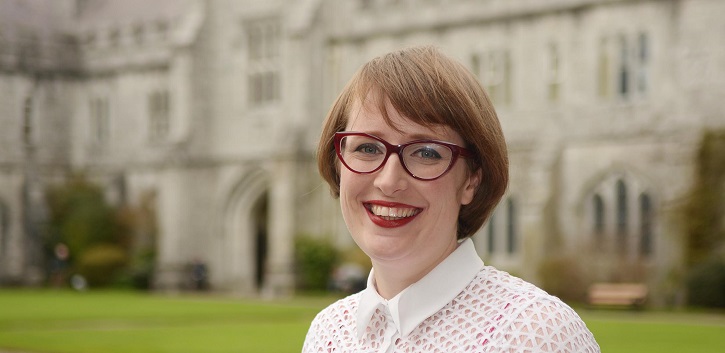 'Why are we so dismissive of continued gender equality; have we assumed that the issue of gender equality no longer exists?' asks Mary Evans, a Centennial Professor at the London School of Economics (LSE), who will be speaking at the Women's Voices in Ireland festival at UCC.
Professor Evans's talk will serve as the finale of the festival, which will run from June 9 to 11 with a series of talks and workshops, and is free and open to the public. She will argue that optimistic narratives of progress and emancipation have served to obscure long-term structural inequalities between women and men, which are not only about gender but also general social inequality.
Outstanding line-up for Women's Voices in Ireland festival (June 9 - 11, organised by @uccwomenstudies) #lovecork https://t.co/LlL1OE3WNe

— UCC Ireland (@UCC) June 2, 2017
Despite centuries of campaigning, women still earn less and have less power than men; equality remains a goal not yet reached. Professor Evans will explore how in contemporary debates about social inequality, gender is often ignored, implicitly side-lining critical aspects of relations between women and men.
Organised by Maeve O'Riordan, Coordinator of the MA Women's Studies, UCC, and funded by the Irish Research Council, the festival's other speakers will include Ailbhe Smyth, Convenor of the Coalition to Repeal the Eighth Amendment; Olwen Dawe, who will discuss the success of the Waking the Feminists campaign; and Orla O'Connor, Director of the National Women's Council of Ireland, who will discuss how the law should be shaped to protect gender equality in the future.
Fantastic programme for the Women's Voices in Ireland conference in @UCC, 9-10 June https://t.co/KbowUKvPUt

— Richard Scriven (@CorkGeog) May 31, 2017
MA Women's Studies students will perform a reading of the film script Did Your Granny Have a Hammer? written by award-winning director Oonagh Kearney and featuring some of the women who fought in the 1916 Rising, for the first time during the festival. Other performances will include poetry readings by Kathy D'Arcy, Mary Noonan and Magi Gibson.
On June 9, The Farmgate Café at the English Market, Cork, will play host to an evening of food, music, and conversation, with Ellie Kisyombe and Michelle Darmody, founders of Our Table - a non-profit aiming to highlight the need to end direct provision in Ireland – and Áine O'Brien, co-director of Counterpoint Arts, London, which supports and produces the Arts by and about migrants and refugees.
We Were There, a documentary film featuring the unique experiences of women in the predominantly male world of the Maze and Long Kesh Prison during the Troubles in Northern Ireland, will be screened on Saturday, June 10, followed by a panel discussion with guests including director Laura Aguiar.
On June 11, UCC's Professor of Creative Practice, Jools Gilson, will lead a walking tour of the Port of Cork to see Unveiled Horizons, an exhibition developed by Gilson and internationally-renowned photographer Carl Cordonnier, focused on the hidden presence of women in port towns and cities.
Maeve O'Riordan, Women's Studies, UCC said: "Voices can be expressed in a multitude of ways, and in turn, it was not possible to have just a history conference or just an Arts event. I needed to organise a truly interdisciplinary event that would both inform and empower."
"Speakers come from the world of activism, history, drama, film, music, food, poetry and other expressions of the female voice. The event is free to all members of the public, and I encourage everyone to come along to hear from activists and scholars and see performances related to women's voices in Ireland from the decade of revolution to today, the decade of centenaries."
To register to attend, visit: http://www.uccconferencing.ie/product/womens-voices/
Other highlights in brief:
Current Affairs
Nura Hagi, a woman who has overcome war and violence to help others living in direct provision in Ireland.
Brigid Carmody, Co-ordinator of the Cork Traveller Women's Network, will share her experiences as a Traveller woman dealing with intersectional gender inequality.
Judge Sinéad Ní Chulacháinwill discuss women and the legal language of the Irish Constitution.
History
Oonagh Walsh, Professor of Gender Studies at Glasgow Caledonian University, will discuss her research into women's voices in district asylums.
Dr Caitriona Clear from NUI Galway will discuss her book Women's Voices in Ireland, which examines the letters and problems sent in by women to two Irish women's magazines in the 50's and 60's and what they tell is about the most forgotten women workers.
All welcome to FREE event #WomensVoicesUCC on 9.10.11 June. Come learn about women in Ireland in literature/art/history/law past and present pic.twitter.com/j84o4mK5DQ

— Women's Studies, UCC (@uccwomenstudies) May 28, 2017
For more on this story contact:
Lynne Nolan, Media & PR Officer, UCC: 087 210 1119.