2016 Press Releases
2016 Press Releases
This weekend marks Ó Ríordáin's centenary...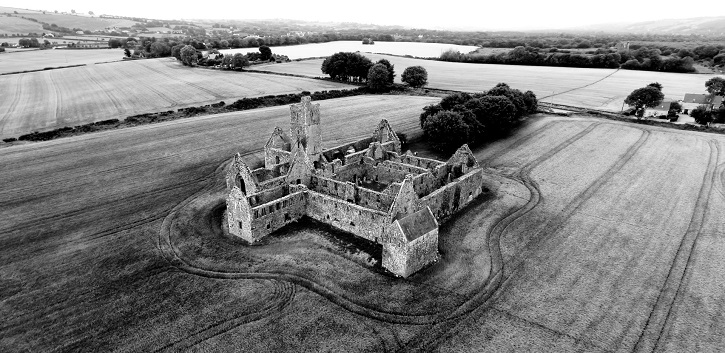 Poet Seán Ó Riordáin is described as the best Irish language poet since the Famine by his biographer UCC Emeritus Professor of Modern Irish, Seán Ó Coileáin.
Ó Coileáin will give the keynote speech on Saturday as part of a three-day commemoration event, starting today (Thursday 1st December), marking the centenary of Ó Riordáin's birth in Ballyvourney, Co Cork on Saturday, December 3, 1916.
Even before Seán Ó Ríordáin (1916-1977) had published his first collection, Eireaball Spideoige [A Robin's Tail] in 1952, Seán Ó Tuama, lecturer in Irish, had come to recognise his talent according to Seán Ó Coileáin. Following Ó Ríordáin's retirement in 1969 from his clerical position with Cork Corporation, he was invited to give occasional lectures in Irish at UCC by the then head of department, Professor R A Breatnach, in effect becoming Writer-in-Residence long before the title became commonplace. Ó Ríordáin and Ó Tuama together provided a significant stimulus to student poets such as Michael Davitt, Liam Ó Muirthile and Nuala Ní Dhomhnaill who would come to dominate the next generation.
In a typically quirky biographical note which he supplied to Ó Tuama for publication in Nuabhéarsaíocht (1950), Ó Ríordáin remarked that he had learned Caoineadh Airt Uí Laoghaire [The Lament for Arthur O'Leary] , the catechism and 'Twinkle, twinkle, little star' while attending primary school at Sliabh Riabhach, about a mile to the west of his native Ballyvourney. More than a decade after writing this note, he would again encounter the Caoineadh/Lament in Ó Tuama's edition and be reminded of his schooldays in the late 1920s and early 1930s. The re-acquaintance, and what has passed or not passed between, form the subject of this little poem, entitled Athmhúscailt na hÓige [The re-awakening of youth], found among his papers after his death and published in his final collection Tar éis mo bháis [After my death] (1978). The metre imitates that of the poem he celebrates. A fairly literal translation follows.
A Eibhlín Dubh Ní Chonaill,
Do léas do chaoineadh ar maidin;
Nuair a léas an dán san cheana
Do bhíos ar scoil im leanbh.
Cé shéid an óige tharam,
Níor chríon do cheol im anam;
Tá m'óige slán i dtaisce
I ngach briathar binn dár chanais,
Is nuair léas do chaoineadh ar maidin
Do bhíos arís im leanbh.
Dark Eileen O'Connell,
I read your lament this morning;
The last time I read that poem
I was a child in school.
Though youth has sped by me,
Your music has never aged in my soul;
My youth is safely preserved
In every sweet word you sang,
And when I read your lament this morning
I was once again a child.
Below is a film by the University cameraman Stephen Bean on the Caoineadh Airt Uí Laoghaire, read by Norma Uí Chathmhaoil with music by Elizabeth Murphy.
Read more about the Ó Ríordáin centenary commemorations in Ballyvourney, Co Cork this weekend in the Irish Examiner http://bit.ly/2gLHh9z
For more information about the poet Seán Ó Ríordáin read http://www.ucc.ie/en/about/uccnews/fullstory-717872-en.html
For more about Irish at UCC visit http://www.ucc.ie/en/modern-irish/ or http://www.ucc.ie/en/smg/ or http://www.ucc.ie/en/irishstudies/