2016 Press Releases
2016 Press Releases
School of Law conference to explore healthcare decisions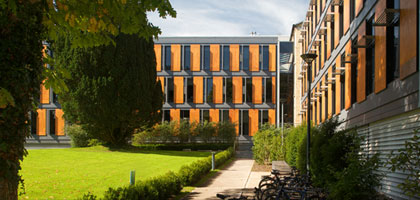 Every day in Irish hospitals and clinics, decisions are made which have profound impacts on individual lives. Yet, beyond the occasional dramatic case, we have little understanding of how these decisions are made.
Organised by School of Law, UCC, a conference at Brookfield Health Sciences Complex tomorrow, March 3 (14:00 to 17:30) will explore how decisions about healthcare are made in practice. 'Intersecting Spheres: Exploring the Relationship between Ethics, Law and Medicine' will draw on the experience of experts in these fields from Ireland and the UK.
The conference will be followed by the launch of a collection of essays edited by Professor Mary Donnelly and Dr Claire Murray of the School of Law, University College Cork entitled Ethical and Legal Debates in Irish Healthcare: Confronting Complexities, published by Manchester University Press.
The publication includes essays on admission to care homes, assisted suicide, allocation of finite resources, conscientious objection, data protection, end-of-life care, mental health, stem cell research, the role of carers and reproductive rights.
"Sharing differing perspectives on how healthcare decisions are made allows for a more nuanced understanding of complex issues and the development of more sophisticated ways of addressing these," commented Dr Claire Murray of the School of Law, UCC.
Papers at the conference will address the relationship between medical law and ethics, the potential for clinical ethics committees, the role of conscientious objection in abortion care, and the importance of human rights in mental health.
Speakers at the conference will include Professor Jose Miola, School of Law, Leicester; Professor Brendan Kelly, Professor of Psychiatry, Trinity College Dublin and Consultant Psychiatrist at Tallaght Hospital; Dr Ruth Fletcher, Queen Mary, University of London; Dr Barry Lyons Consultant Anaesthetist at Our Lady's Hospital for Sick Children and Lecturer in Medical Ethics at Trinity College Dublin; and Dr Louise Campbell, a trained Clinical Ethicist and Lecturer in Medical Ethics at the National University of Ireland, Galway.
Professor Mary Donnelly of the School of Law, UCC, said: "Decisions about healthcare and the manner in which we make them are the building blocks for the kind of healthcare system we operate, which in turn reflects the kind of society we have constructed."
Further details: https://www.ucc.ie/en/lawsite/eventsandnews/title-616779-en.html