2015 Press Releases
2015 Press Releases
UCC rallies around barefoot athlete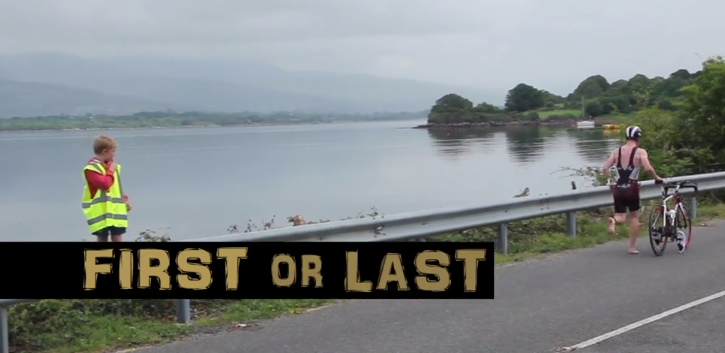 UCC athlete and 3rd year Maths student, Chris Mintern, is the subject of an exciting new sports documentary nominated for Outdoor/Adventure Film of the Year 2014 and he needs your help.
It's not every day you see a top-level triathlete running barefoot along a country road, bicycle in tow. This is, however, the opening scene of First or Last.

A public vote will decide the winner of the heavily contested competition run by Outsider Magazine, with the closing date this Wednesday 28 January. The film premiered in Indie Cork 2014 as one of 50 Best Irish Shorts and will also be screened at Dingle International Film Festival in March 2015. Those interested can vote for First or Last at the following link: on.fb.me/1B9aIGu
First or Last from Eamonn Dunne on Vimeo.
At the time, July 2014, Cork native Chris was competing in his first Olympic distance triathlon at the Little Bo Peep in Kenmare, Co. Kerry. The film is directed by TG4 camera man Eamonn Dunne, originally from Louth. It is co-produced by Mary Deely, originally from Tralee and currently working in Galway Film Centre and Dr Irene Hartigan from Killarney, who also lectures at the School of Nursing & Midwifery, UCC. Cameraman Robert Patterson of The Edge Sports Shop hails from Dunmanway, Co. Cork. The film was predominantly shot in Cork City (featuring the fabled Lee Swim) and Kerry (Kenmare).
By the end of Chris' first season as a senior athlete in 2014, he had won 12 triathlons including the Intervarsity National Championships and Munster Championships. The film also follows Chris as he competes in the iconic Lee Swim. Chris had competed in this swim many times, but had never won it, that is, until 2014.
It brought with it a lot of emotion and determination, not only because his Dad (Declan) and brother (James) were competing, but also because of the pride he has in his home city, Cork. Chris himself commented before the swim, "The Lee Swim for me, it's like you're either first or you're last."
Exercise Physiologist, Trevor Woods of the Human Performance Laboratory at UCC measures the physical attributes that are associated with all types of athletes from different disciplines, from recreational to elite. In First or Last, Trevor describes the different physical challenge and mindset, to be adopted, when participating in Olympic distance triathlon compared with sprint distance.
The film also features Irish Olympian and Athletic coach, Donie Walsh, who represented Ireland at the Munich Olympics. It also has contributions from Steve Redmond, World Open Water Swimming Man of the Year, 2012. Both are based in Cork.
The multifaceted nature of what it takes to become an elite athlete is previewed in First or Last. This low budget film initially set out to document an athlete in an adventure sport. However, it developed into a drama about a unique character in a unique sport.
Chris is also involved with UCC Athletics Club and UCC Mathematical Society and is a demonstrator for the UCC Mathematics Enrichment Programme. Last year he won the Boole Prize organised by the UCC Mathematical Society, where competitors delivered a 10 - 15 minute presentation about a mathematical topic of interest.
So lend your support to this team of inspiring people and get voting!