2015 Press Releases
2015 Press Releases
Life-saving legislation announced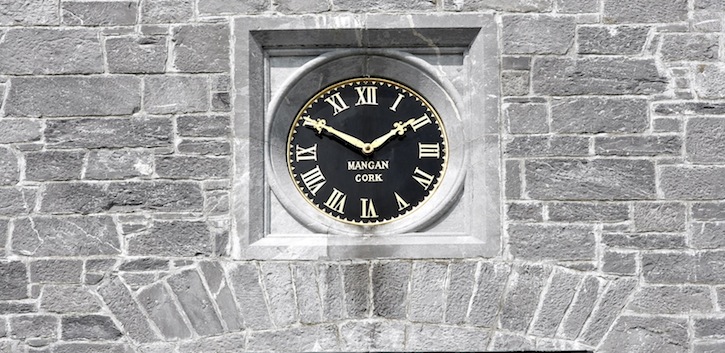 New laws announced today by the Minister for Health Leo Varadkar have been warmly welcomed by two UCC health experts.
Professor Jonathan Hourihane, a leading allergy expert and Head of Department, Paediatrics & Child Health at UCC and Dr Michael Byrne, Director of Student Health and Wellbeing at UCC presented to the Joint Committee on Health and Children (June 2014) on a proposal to establish a university-wide First-Responder Anaphylaxis Autoinjector Programme, on a pilot basis. This life-saving initiative, however, could not be rolled-out due to the absence of appropriate legislation at that time.
Today's announcement sees the introduction of new legislation allowing for more life-saving rescue medicines to be administered by trained members of the public in life-saving situations, such as glucagon for diabetic hypoglyacemia, adrenaline (epipens) for severe allergic reactions and glyceryl trinitrate for angina (severe chest pain).
EpiPens on @UCC campus 'a world first', via @StepRogers & @cathshan http://t.co/89CbPlGR0l (GM) pic.twitter.com/f6jkzpZ1zz

— Irish Examiner (@irishexaminer) October 15, 2015
Responding to the announcement, Professor Jonathan Hourihane expressed his delight at the culmination of what has been a long campaign for the wider accessibility of these life-saving measures:
"Anaphylaxis is a severe, life-threatening, generalised or systemic hypersensitivity reaction. The availability of Adrenaline, the most important drug in its treatment and the ability to administer it early after the onset of the reaction, is vital to a successful outcome. Speed is the key when it comes to treating anaphylaxis."
Emergency medicines, such as adrenaline auto-injectors (epipens), glucagon, salbutamol and naloxone will now be available more widely.
Dr. Michael Byrne said:
"To date UCC has had a number of notable successes in the health arena, especially in the areas of reducing alcohol-related harm, and in saving lives through the provision across our campus of Automatic External Defibrillators. It was in the context of having established a First Responder AED programme that I was approached by Professor Hourihane to seek to establish a comparable First-Responder Anaphylaxis Autoinjector Programme."

"Today is a momentous day for us and for other third level institutions, workplaces and sports venues as they will be allowed to hold these medicines and arrange for staff to be trained in their use."
Well done to all who pushed for this - 'EpiPens on UCC campus 'a world first' http://t.co/7ENzZpzSGU #Cork #Ireland pic.twitter.com/Z50P6dIXqP

— UCC Ireland (@UCC) October 15, 2015
It's just brilliant. So happy that after Oireachtas hearings & other meetings we have arrived at this good news https://t.co/lf82piz4Wo

— Jerry Buttimer TD (@jerrybuttimer) October 14, 2015
Congrats to Prof Hourihane, Dr Byrne & all involved in this. Great progress since June 2014 http://t.co/3RdSoePQvY https://t.co/dySJFxgGYh

— UCC Ireland (@UCC) October 14, 2015
EpiPens on UCC campus 'a world first' http://t.co/F4XSxhP9gC #epipens #ucc #foodallergy

— Ashlee Chin (@ashlee__chin) October 15, 2015
EpiPens on UCC campus 'a world first' http://t.co/cZBdknSZVm #Cork #Ireland #anaphylaxis #allergy Great (& very reassuring) news! @UCC

— Ruth Carden (@RuthFCarden) October 15, 2015