2015 Press Releases
2015 Press Releases
International students happiest in Ireland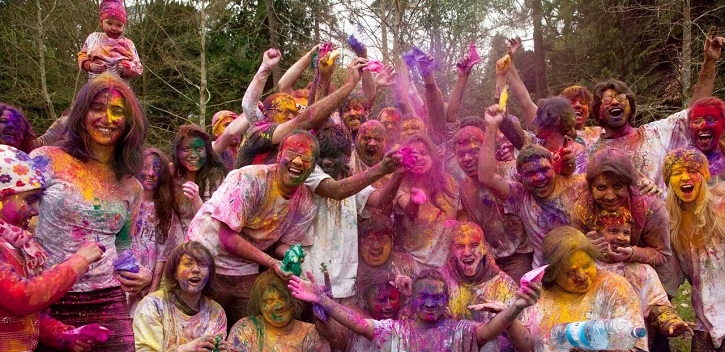 An online study choice portal platform has revealed that international students studying in Europe are the most satisfied with their university experience in Ireland.
The survey undertaken by StudyPortels and published in today's UK paper The Independent based its finding on over 17,000 reviews which were added to STeXX.eu its student experience website from over the past academic year.
Maynooth University received an Outstanding award with 9.5+ points while University College Cork came joint second with 9+ points in the ratings and received the Excellent award. It shared this second position with the University of Limerick and NUIG. UCD was rated at 8+ and deemed Very Good.
Irish universities were particularly appreciated for their community atmospheres, innovative programmes, support structures for students as well as their multicultural mix and vibrant student life.
"As an educational destination, Ireland has significant strengths. In terms of academic excellence and quality of life, as various rankings and surveys have noted, higher education in Ireland competes with the best. When combined with competitive costs, the friendliness of communities like Cork, the natural and historical beauty of the country, and the convenient location of Ireland, our international offerings are hard to beat," says Dr Christopher Brown, Director International, University College Cork.
Read more in The Independent http://ind.pn/1P28Aq3 and the source of the survey StudyPortels
Other rankings
The StudyPortals survey follows another international survey by International Graduate Insight Group who ranked UCC 1st in Ireland for its sport's facilities, international office, IT services and graduate studies and in the top 3 globally for its International Office and Careers and Work Placement Service in a comparative survey of 209,000 international students from 238 universities globally. In that survey UCC was voted the safest campus in Ireland and one of the safest in the world by the independent International Graduate Insight Group.
In March 2015, UCC was named the top performing university internationally in the European Commission funded U-Multirank system, based on obtaining the highest number of 'A' scores – 21 out of 28 metrics among a field of 1200 universities. This system has been designed to broaden the parameters measured across five core dimensions (Teaching and learning, Regional engagement, Knowledge transfer, International orientation and Research), providing a more holistic and relevant assessment of university performance than commercially-driven rankings.
UCC's reputation for research excellence was further reinforced by the CWTS Leiden Ranking 2015 in May. Looking at the top 1% publications in their field, UCC ranked 1st in Ireland, 16th in Europe and 52nd globally (from a field of 750 universities). The CWTS Leiden Ranking does not rely on subjective data obtained from reputational surveys or on data provided by universities themselves.
UCC was also named runner-up 'University of the Year' in The Sunday Times Good University Guide 2015, with its performance in research income per academic leading the field.
Other international successes this year for UCC include a second in the world ranking for the second year in a row for UCC's efforts in the area of sustainability, awarded by Universitas Indonesia (UI) Greenmetric World University Ranking in January.