Latest News
Latest News
UCC activism research secures €4m European funding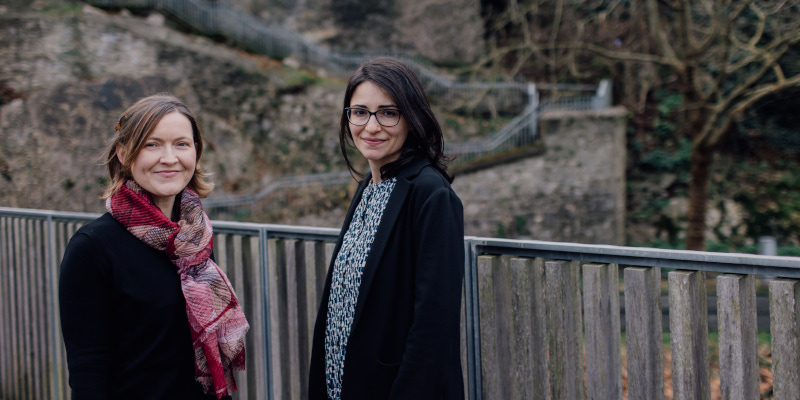 Two UCC projects awarded a combined €4m in funding from European Research Council
Dr Chiara Bonfiglioli to study transnational women's activism during the Cold War era
Dr Aoife Daly to examine growing force of children and youth climate activism
University College Cork (UCC) researchers exploring the roles of children and women as activists have secured almost €4m in funding from the European Research Council.
Dr Chiara Bonfiglioli and Dr Aoife Daly were awarded €1.985m and €1.998m respectively from the ERC Consolidator Grants for their projects. The funding is part of the EU's Horizon Europe programme. It will help scientists, who have 7 to 12 years' experience after their PhDs, to pursue their most promising ideas.
Dr Bonfiglioli's WO-NAM project will analyse women's participation in the Non-Aligned Movement during the Cold War.
"The Non-Aligned Movement was created in 1961 as an alliance between socialist Yugoslavia and newly decolonized states in the Global South. WO-NAM will provide crucial insights into the history of women's participation in the Non-Aligned Movement during the Cold War era, studying the roles of female leaders, women's movements and women's organizations," Dr Bonfiglioli said.
"Bringing together women's and gender history, global history, and intellectual history, the project will draw on rich and diverse archival collections on women's activism in its focus on the case studies of Yugoslavia, Egypt, Tunisia, India, and Cuba. In taking Non-Aligned women's networks as its vantage point, WO-NAM will be the first project to address how female leaders and activists from the Global East and the Global South intervened in a variety of international institutions that were part of, or affiliated to, the United Nations, in order to shape ongoing debates on women's rights, family planning and development," she said.
Dr Daly's project will analyse the growing trend of child and youth climate activism, particularly how they are claiming and asserting their own rights under the UN Convention on the Rights of the Child.
Dr Daly said;
"The climate crisis threatens our futures. Many children are not accepting this, and are instead working together globally to change government inaction. It is extraordinary to see children taking cases not just in national courts but at UN level. Children and youth have often been involved in social change, from fighting Apartheid in South Africa to Malala Yousafzai's campaign for girl's education in Pakistan. Yet with climate activism they are organizing on a global scale to do this.
"It is incredibly exciting to conduct research on what the consequences of this could be for international human rights law, and societies more broadly. This project seeks to make leaps in what we know and understand about children's rights, the ability of children to claim their own rights, as well as their ability to transform the world," she said.
Congratulating both on their awards, Prof. John Cryan, UCC Vice President for Research and Innovation said:
"Congratulations to both Aoife and Chiara on securing such highly competitive and prestigious ERC Awards. Their projects address the role of children and women respectively as activists that face the challenges of the past, present and future. I look forward to hearing about the impactful outcomes from them in due course," he said.
In total 321 researchers won 2022 ERC Consolidator Grants. The funding is worth a combined total of €657 million.