Latest News
Latest News
Good Friday Agreement event to occur in Cork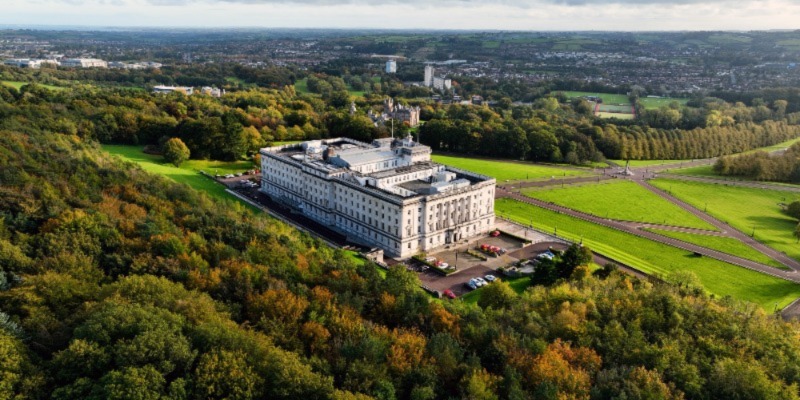 Professor Brendan O'Leary, Eileen Weir and Danny McCoy are among the experts due to address the event.
The world's leading authority on the Good Friday Agreement will join business and civic leaders and the Minister for Finance in Cork on Monday (22 May) to reflect on the 25th anniversary of this historic agreement.
The deal brought an end to 30 years of conflict in Northern Ireland, and Professor Brendan O'Leary, currently at the University of Pennsylvania, will give a key note address at the University College Cork (UCC) event in Lapps Quay on Monday. Professor O'Leary is the author of numerous influential books about Northern Ireland and was previously political advisor to Mo Mowlam and Kevin McNamara during their respective spells as Shadow Secretary of State for Northern Ireland. Later on Monday, UCC will celebrate Professor O'Leary's work, research and contribution to the study of Northern Ireland by awarding him an honorary doctorate.
Professor O'Leary will be joined by Chief Executive of Ibec, Danny McCoy. Ibec has been leading an initiative this year – Ibec for Peace + Prosperity – which illustrates the pivotal role that business has played in perpetuating peace and prosperity on the island following the signing of the Good Friday Agreement. The Minister for Finance, Michael McGrath TD, will also reflect on the historic Agreement that was signed on 10 April 1998. A few weeks later, on 22 May 1998, the electorates north and south resoundingly endorsed the Agreement in separate referendums.
Sam McBride – an award-winning journalist with the Belfast Telegraph and the Sunday Independent, will moderate the event which will also see attendees including Eileen Weir from the Shankill Women's Centre; Michael D'Arcy from the Centre for Cross-Border Studies; Denise Walshe of Lakeland Dairies, which is the largest cross-border dairy processing co-operative on the island of Ireland; and artist Amanda Dunsmore who curated a remarkable collection of 14 video portraits depicting individuals involved in the negotiation of the Good Friday Agreement.
"The Good Friday Agreement has important implications and consequences for all parts of this island and for all citizens of Ireland. The 25th anniversary of the Good Friday Agreement is a good time to acknowledge and reflect on that fact, including here in Cork," states Dr Mary C. Murphy, a senior lecturer in politics at UCC.
The event is open to the public, commences at 9.15am in UCC's Centre for Executive Education, No 1 Lapp's Quay and is in conjunction with the Institute for International and European Affairs, the ARINS project and the Department of Foreign Affairs. For more details and to register attendance see here.