2020
2020
UCC's Equality Week features "Muslims of UCC" exhibition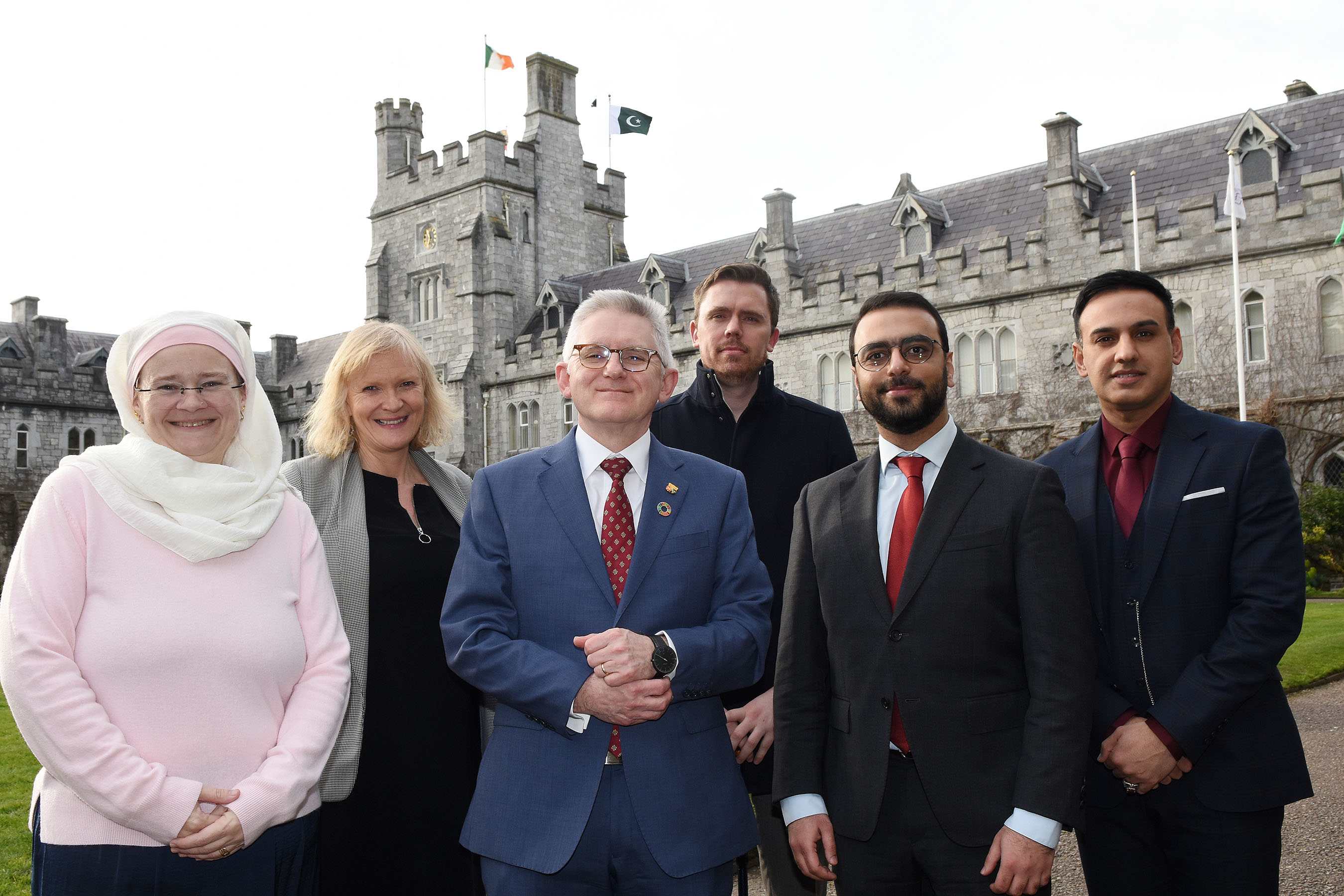 University College Cork's Equality Week 2020 runs until this Friday, and among the events this week is 'Muslims of UCC' – an exhibition aimed at countering Islamophobia.
Funded by a grant from the UCC Equalities Committee, the exhibition is curated by Dr. Amanullah De Sondy, Senior Lecturer in Contemporary Islam at UCC and features portraits of students, staff, alumni, and affiliates of UCC who are Muslim.

UCC President Patrick O'Shea launched the exhibit on Tuesday in the UCC Library Seminar Room, and Shahzad Dastgir Nousherwani, Chargé d'Affaires at the Embassy of the Islamic Republic of Pakistan to Ireland, was the main guest at the event.

Dr. De Sondy said 'Muslims of UCC – Narratives of Equality 2020' is an attempt to counter rising global hate in the form of Islamophobia.
"It is the scourge of the close-minded hatred, fear and prejudice toward Islam and Muslims that results in a pattern of discrimination and oppression. As they say, think globally and act locally – that is exactly what I aimed to do in curating this exhibition.


"On a recent visit to Pakistan, the United Nations Secretary General, Antonio Guterres said "We see today that migrants or refugees sometimes are attacked by populist politicians or other religious haters. It is, for me, absolutely evident that we need to fight Islamophobia very strongly". Yet this statement of concern from Guterres is void from Irish discourse. I am concerned that Islamophobia is not named and discussed here in Ireland.

"We know that one of the ways to counter Islamophobia is through humanising Muslims to the general public, giving them an opportunity to see Muslims as real people – individuals with stories. I hope that this exhibition, through these diverse and vibrant members of our UCC community, will help us to counter Islamophobia as we connect and counter all our societal inequalities and injustices," he said.

Shahzad Dastgir Nousherwani said:

"The Universal Declaration of Human Rights was signed 72 years ago, the first article of which states: "All human beings are born free and equal in dignity and rights". However, in the present epoch of a 'post-truth world', we have seen concerted attempts at dismantling and subjugating the narratives that bind us together in fraternal dignity. Instead of celebrating the richness that people from diverse backgrounds bring in a given environ, today we see a peddling of narratives that promote hatred, fear and a demonization of the 'other' by forces of populism and extremism.


"It is no secret that, post 9/11, Muslims have borne the brunt of these discourses of division the world over. Whereas Muslims have made indelible contributions to the progress and prosperity of mankind throughout history, there are interest groups today that wish to paint us as a threat and a menace to civilization. It is my utmost conviction that such narratives shall not prevail, for there is infinitely more that binds us together than what separates us.


"Through the carefully curated exhibition of 'Muslims of UCC – Narratives of Equality 2020', the prestigious University College of Cork continues its rich tradition of challenging stereotypes, breaking down barriers, and contributing to the creation of a world where all human beings are, indeed, considered equal in dignity and rights," he said.

Prof Patrick O'Shea said:

"We in UCC proudly stand with our students, staff, alumni, affiliates, and friends of all faiths and none. "Muslims of UCC" typifies what our Equality Week is about – celebrating our differences while reaffirming our common bond."